Hey, everyone! Who's ready for summer?
I know, summer vacation does not apply to everyone. But I still have a bit of an announcement.
---
This summer, I will do a few more 24-Hour Readathons!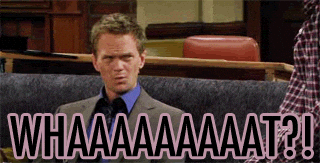 How many? I'm not sure, but at least one. I have decided to just go for it, mostly because I've been in a massive reading slump for the past few months and I really want to get over it while I have time off!
The last time I did a 24-Hour Readathon, I was able to get through a lot of pages… but not as many as I had expected.
This time, I will aim to be as productive as possible and read as much as I physically can! Hopefully, everything goes according to plan!
Let me know if you would like to participate in a 24-Hour Readathon with me! It will be like an extremely dedicated Buddy Read, and it could be really fun! I might even plan on a theme for the Readathon, but I'm not sure yet.
---
In other news, I will also being putting out a lot of Harry Potter content in July, so be on the look-out for that! I'm super excited, and it will be a lot of fun! ⚡️
(And if you're not a fan of Harry Potter… don't worry, I will have plently of normal content, too.)
What are your summer reading plans?
Would you want to do a 24-Hour Readathon with me?
Let me know, and chat with me about it!
---
You can also be my friend on Goodreads! 📚
Happy reading, everyone! 🙂