This is only my second post in this series, and I've already come to the conclusion that I was an extremely dramatic child.
But that's okay, because that means my posts for this series will be more interesting! I mean, would you even read a post about my boring journey through life?
---
That time I blamed my mother for splitting my Goblet of Fire into three pieces.
When I was younger, my family used to buy all of my books at a discount bookstore, where you could buy used books for half of the regular price. I mean, there's nothing wrong with getting discount books! I still go to the same store all the time. However, the only downside to buying used books is that sometimes… they're a little damaged. 
At this bookstore, they often only sold one of each Harry Potter book, because they would sell out pretty fast and people were constantly buying them. (This story takes place 9 years ago, by the way.) So when I bought Goblet of Fire, the only version they had was an old, beat-up, spine-bent one. Which was fine, because I knew I would take care of it.
However… a few weeks later, I was reading GoF in my hallway, walking without looking where I was going. And then my mother was doing some laundry and also not looking, except she was walking backwards for some reason. 
So naturally, we bumped into each other, and in a panic to prevent myself from falling, I pulled apart the spine of my GoF. Yikes.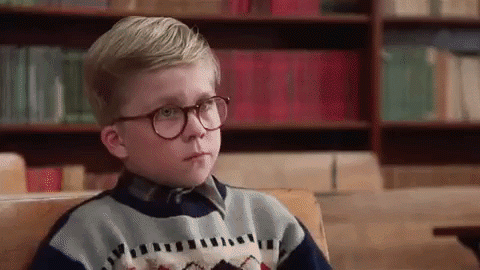 Then, several years later, my GoF was still in two pieces, but I had to move it to a different bookshelf while I was cleaning my bedroom. But when I was moving it, I wasn't very careful, and… well… I dropped the front half of the book, and naturally, the front cover fell apart. 
This is what it looks like today. 
But don't worry. This story is why I now have three different versions of Goblet of Fire, and one on the way. 

When I literally read Harry Potter just to extract revenge.
I'm actually going to talk about this later in a full post (because believe me, it's a pretty long story), but let's just say…
When I was 10 years old, I read the Harry Potter series to win a bet with not one, but two people.
And I won. Of course.
That time when my novel started printing in the middle of the night… and scared everyone awake.
When I was around age 15, I was writing my third novel at the time. 
I had been writing a lot, and there was a particular chapter towards the end that I was excited to share with my family. But, being as accident-prone as I am, I had pressed a few too many buttons on my MicrosoftWord application on one particular day. 
Later, at 2:00am in the morning, we heard some loud buzzing noises coming from our living room. I had never heard anything like it. Or, at least, nothing like it in the  middle of the night. 
And naturally, I thought it was aliens.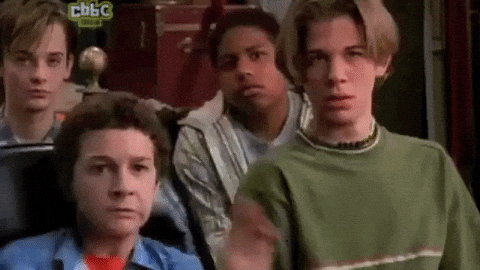 My whole family awoke in a panic, and we raced downstairs to see what it was, and… it was my novel, quickly shooting out all 200 pages from our printer.  
It was crazy, and we had no idea how this had happened. Pages were scattered all over the floor, like a more realistic and less dramatic version of when Harry Potter was showered with Hogwarts letters. I raced to cancel the printing session before it printed the whole book, and later, I ended up picking everything up from the floor after I continued a good night's rest.
That time when my friends were shouting Greek curses from Percy Jackson and I had no clue what was going on.
If you've ever read the Percy Jackson series, you may remember that some of the characters curse in Greek. 
However… when I was about 8 years old, I had not yet read Percy Jackson, and when some of my friends started yelling Greek curses at each other, I was thoroughly confused. I demanded to know what was going on, but they just laughed at me and told me to read the books. Fair enough. 
I mean, there's not really much to the story here. I was just out of the loop, and I still never understood it until 3 years later when I finally read the series. 

All of those times when my cat sat on every single book I ordered from Amazon.
A few years ago, when my copy of Percy Jackson's Greek Gods arrived to my house, I had just opened it to the Table of Contents…
… and she immediately proceeded to sit herself right down.

… or when my cat also bit into one of my books.
She only did this once, but this was the first time that one of my beloved books was violated by someone I loved. *shakes fist dramatically*
When I was younger, I would wake up at 8:00am on the weekends and read until the rest of my family woke up. (But I don't do this anymore, because I would like my beauty sleep, please.)
But guess who was also awake at that early hour? My cat. And she always demanded attention at all times. 
During that year, I was just beginning to read big chapter books. I was about 10 years old, and I was super excited to start reading this book. But that didn't prevent my cat from taking a chomp into a few of the pages to get my attention! 
After that, she left me alone and just sat down next to me. From then on, she continued to read beside me almost every morning, and I guess that was enough attention for her. 
And finally… When my dog ate my library book.
Bet you haven't heard that one before! 😉 I guess my pets just liked the taste of books.
When I was even younger, about 8 years old, I would read very small books from my school library, and bring them home with me, because, y'know, that's what you're supposed to do with a library book. 
But my dog, who was a very young puppy at the time, loved to chew on anything she could get her paws on. She's a small dog now, but she was even smaller back then.
When I was getting ready to return my book to the library, I placed it at the bottom of the stairs so I wouldn't forget to put it in my backpack the next morning. 
And the next morning, to my horror, the book was no longer in one piece. It was absolutely shredded, lying on the ground, and it honestly didn't even look like a book anymore. 
That day, I had to explain what had happened to the librarian, and thankfully, she understood. But you should always remember to keep your books out of the reach of hungry puppies, kids! I certainly learned my lesson.
Now that this post is over, I realize that I still have a few more stories to tell! I might just have to make a Part II! 😉
Previous posts in this series: 
What are your funniest childhood book moments?

Let me know, and chat with me about it!
---
You can also be my friend on Goodreads! 📚
Happy reading, everyone! ✨