All right, let's end this Readathon right!
This is an update in which I throw part of my TBR away and read Gemina instead. 🤣
---
If you're wondering what happened to me in the mess that was the morning of this Readathon, you probably need to read my first update! Go on over there and get caught up.
AFTERNOON, EVENING, AND NIGHT: 
3:20pm – I've made like 3 cups of tea since I started A Study in Charlotte and someone needs to stop me 
I also wrote a couple of reviews I was behind on, and continued to listen to the audiobook. 
3:57pm – Moriarty ???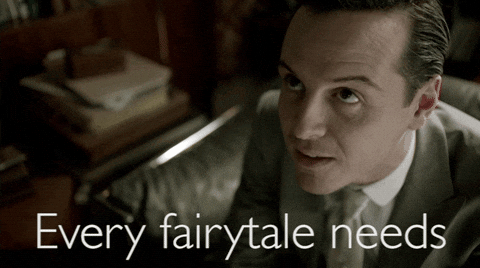 4:00pm – I'm back to reading Shadow and Bone! 
5:41pm – I'm so close to finishing… but getting a little tired of this silence. 
I just want some upbeat music in the background of my mind, you know? 
6:15pm-7:35pm – My family came home, and I talked to them, then had some dinner 🙂 
8:03pm – (page 343) M A L, NO
8:50pm – FINALLY. I finished Shadow and Bone! ❤️
10:00pm – My family distracted me with YouTube videos! 😬
11:09pm – Okay. OKAY. I'm going to do it. 
I'm putting down A Study in Charlotte. 
I don't know what I did, or what happened, but I haven't been into this book at all. 
I'll try it again some other time. ¯\_(ツ)_/¯
11:15pm – Guess what I'm picking up… 
Gemina! 😊
I forgot about the Briefing Note guy… I love him.
Also the guy who does the surveillance video transcripts, he's great, too.
12:30am – I'm really liking this so far! (Just as I expected)
1:03am – (page 89) I'm still enjoying it, but… the bed looks so comfy.
1:30am – At this point, I feel like I've been awake for like, 3 days.
(page 111) Oh no, OH NO
(page 125) ~space pirates~
2:40am – omg @ Nik's Grandma story 🤣
Somewhere around 3:20 am – All right, so this may as well have been called the "22-Hour Readathon", because I fell asleep! (yay, I was tired!)
THE DAY'S PAGE COUNT:

 
Broken Things = 53
Shadow and Bone = 356
A Study in Charlotte = 120
Gemina = 267
TOTAL = 796
Wow, I didn't read nearly as much as last time… but as least this time, I wasn't as completely tired! I got to enjoy myself!
And… that's it!
Honestly, I don't think I'm going to do another one… 24 hours is exhuasting! Even though I wasn't as sleepy as I was the first time, I was still very distracted. I think part of it may have been because I wasn't enjoying A Study in Charlotte, and because Shadow and Bone was a bit slow in certain scenes.
Thanks so much for reading about Day 2 in my Winter Readathon series! 😀
---
Read my progress on MY FIRST READATHON (ever):