Hello, everyone!
Today I'm introducing a new feature on my blog called "Stories from a Childhood Book Nerd"! This feature is going to be a series of stories about my experience with books, reading, and writing throughout my youth! 😀
Today's post is all about books I decided (at least once) not to read because I was extremely stubborn as a kid! 🤣 Let's get to it!
---
The Harry Potter series
When I was around eight years old, I remember walking into a bookstore and seeing a table filled with Harry Potter books. To my absolute horror, I took one glance at Harry Potter and the Order of the Phoenix… and it was thicker than my arm. I had never seen a book so dense.
My parents had been encouraging me to read "big girl" things, and they thought I would be interested in the series. However, I believed that I would die of either boredom or exhaustion if I ever read the Harry Potter series, so I secretly vowed to never ever read it.
Did I eventually read it? Of course, do you even know me?? Harry Potter is my favorite series ever, hands down, no questions asked.

After I eventually read it, I loved it. I watched the first three movies in order to make sure I was into it (I was 10, okay, don't judge me, and I would never do that now), and then I read the whole series within a few months! I'm so glad I finally gave the series a try, because I have no idea who I would be without Harry Potter.
This series inspired me to read other books (and write other books!), so I might not even be a book lover if I had not read this series!

The Percy Jackson series
A few years after Percy Jackson became popular (so maybe around 2007? I don't remember, I was a child), I have a few memories of witnessing many boys walk around with The Lightning Thief and The Red Pyramid. I was too young to read chapter books back then, so I didn't think much of it.
Then, shortly after reading Harry Potter, I was eleven and loving life. My reading life was  content – I had completed A Series of Unfortunate Events and a few other books, but there was aways room for more series to love.
Once, at a bookstore, my mother asked a slightly older girl for book suggestions, and the girl suggested Percy Jackson. Fair enough suggestion… but to my horror (again), the back of the book pointed out multiple reviews which stated that Percy Jackson was the new Harry Potter, and I –
How dare this Peter Johnson come after my all-time favorite series?? I was angered, and I refused to read the series. Nothing could have been better than my beloved Harry Potter. 
Did I eventually read it? Haha, yes I did! Despite my rage, about a year later I settled down and devoured the series within a month or two.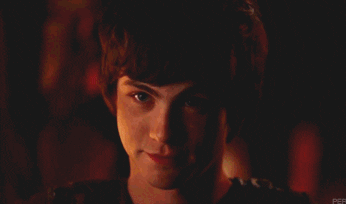 And of course, I actually fell in love with Percy Jackson as well. It was not, in my opinion, "better" than Harry Potter, but it was very good in its own respects. I related to Percy a lot, and I just loved almost everything about the series. And I still do!

The Twilight books
Okay, I don't think I need to explain this one a lot.
As a major Harry Potter fan, I do admit that I was a little biased when it came to the Twilight series (or Saga or whatever). As I mentioned earlier, I was still holding grudges against any series that claimed to be just as good as Harry Potter, but something was different about Twilight.
Love triangles and sparkly vampires? No thank you! I already hated Twilight, and I didn't even know that much about it.
Did I eventually read it? No, but I did watch the first movie… and it was actually better than I thought it would be. Not amazing or anything, but it could have been much worse.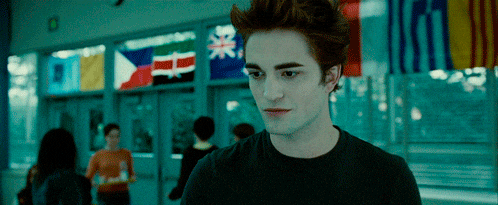 Eventually, I grew up and told myself that you should never hate something you know nothing about. After watching the movie, I was still convinced that the books were not worth reading, but I was not rude about my decision anymore 🙂
Everyone has their own opinion about everything, and Twilight was decidedly not for me. But I encouraged some of the people around me to not be so hostile towards Twilight and its fans – they weren't hurting anyone by simply enjoying the series.

A Wrinkle in Time
Any book that actually starts "It was a dark and stormy night" has to be a joke, right? I mean, I am right? 
So I also had a bad first impression with A Wrinkle in Time. My paperback copy was old and worn, so I assumed it was an old book. And as a young child, I did not read old books. Who even read old books when they were children?? Certainly not me, that's for sure. No thank you.
(Haha, sorry for the overuse of sarcasm in this post! 😉 )
I think I only got a few pages into it, and even early on I could sense that these characters were just… strange. (If you've ever read it, you probably know what I mean.) The characters just acted too mature for their ages, and all kinds of weird things were happening. To me, it was not relatable.
Did I eventually read it? No, but I did give it a second chance.
Before Disney's remake of A Wrinkle in Time was released in 2018, I tried again (this time as a teenager) to read this book.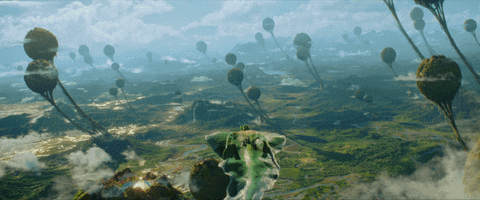 But nope! It was still not for me. I think I only read 3 chapters, but I was just not excited about it at all.

The Fablehaven series
It is now that I realize all of the other books mentioned in this post were also adapted into movies! Maybe that has something to do with why I didn't want to read this series…
When I was around eleven years old, my best friend suggested Brandon Mull's Fablehaven series to me, and I said I would only read it if she read A Series of Unfortunate Events.
Unfortunately, the first book in this series was also praised for being "a contender in the adventure genre to replace the Harry Potter franchise" (Hollywood Reporter). And of course, I was furious! 
Despite that, I had promised I would read it, and so I tried… but it was also a bit weird for me. The series revolves around a sanctuary for fairies and magical creatures, but I specifically remember putting the book down because one of the characters put ketchup on his eggs.
I kid you not, that was why I couldn't continue the book. 🤣
Did I eventually read it? Yeah, I did! A few years later, when I was fifteen years old, I was about to give a bunch of my old books away (I believe the cool kids are calling this an unhaul these days). But I decided to keep Fablehaven for a while longer, and eventually, I read it. The series was actually really good, and I'm surprised not that many people have read it!
At one point in time, there were plans to adapt the Fablehaven series into a TV show or movie, but I think those plans were dropped 😦 Even so, the series is still going strong –  the author recently started a sequel series (titled Dragonwatch), and I reviewed the first two books in the early days of my blog!
Have you ever refused to read a book or series? Have your feelings changed over time, too?
I want to hear all of your thoughts!
---
You can also be my friend on Goodreads! 📚
Happy reading, everyone! 😀