Time for happy, positive thoughts! 😊
---
I was tagged by Virgina @ The Sassy Library Fox for this one! 😀 And because it's always more fun for me to think about happy things, of course I had to do it!
HOWEVER… I'd also like to mention that I'm going on a short hiatus after this post. I actually had some ~cool new posts~ planned out for this week and next week, but I've recently gotten a bit overwhelmed with school and I need a little break! I should be back within the first few days of March! 
So without further ado, let's talk about things that make me happy!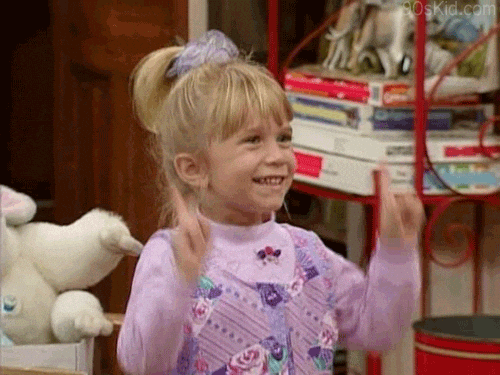 In no particular order…
(except the first two, haha)
My family 
My friends 
My pets (and pictures of them)
Books (I don't even have to read them, I just have to see them)
Libraries (especially the famous Public Libraries)
Spending time and laughing with the people I love
Writing one of my novels
Getting to write for hours on end ✍️
Just plotting my novel and the characters 
Telling people about the novels I'm writing
Thinking about becoming a published novelist one day 📖
Talking for hours with my friends
Telling people about my favorite things
Talking with my little sister 💕
Short road trips with my family! 
Recommending books to people
The Harry Potter franchise
Seeing someone pick up one of my favorite series for the first time
Hearing young kids talk enthusiastically about Harry Potter or Percy Jackson
Listening to music
Listening to loud music in the car, at night
Autumn
Winter
Christmas! My favorite holiday time 🎄
Also Halloween! I don't always dress up, but I like spooky times.
Going to Barnes and Noble or another bookstore
Traveling to far off places! ✈️
Thinking about or planning my next travels
Spending time in a different awesome city (like New York or London)
Disney movies
Netflix marathons with my family
Cats! I love seeing cats anywhere, anytime
Also dogs!
Seeing trailers for upcoming movies and making predictions
Going to see a movie on its opening night 🎬
Listening to or watching musical theatre 🎭
Summer break!
Theme parks
Disney World
Universal Studios and the Wizarding World of HP ⚡️
FOOD. I love food. Particularly soup. (I'm eating soup right now!)
COOKIES and CAKE. Desserts in general.
Learning random trivia about fairy tales and stories from the past
Taking HP or Disney trivia quizzes (because I know my stuff!)
Roller-skating
During the Winter and Summer Olympics, my family has a tradition of making dishes from the winning countries, and that's a lot of fun 🏆
Other holiday related traditions with my family (which usually have to do with food, lol)
Watching funny videos on YouTube (or watching BookTube)
Making friends through my blog / blogging in general
Rainy weather, perfect for reading
Of course… many other things make me happy, too! I just didn't want to be too redundant in the list 🙂
---
I Tag…
Bee ✨ Aki ✨ Lauren ✨ Lais …and anyone else who wants to do the tag!
What makes you happy? Do we have any of these things in common? Tell me below or do the tag, and link back to this post so I can see your answers! 😊
---
You can also be my friend on Goodreads! 📚
Happy reading, everyone!