Get ready to feel some feelings, because I'm just going to jump right in.
---
SYNOPSIS: 
YA novel, 368 pages, published October 9th 2018. 
From Goodreads:
When a letter that was never meant to be seen by anyone draws high school senior Evan Hansen into a family's grief over the loss of their son, he is given the chance of a lifetime: to belong. He just has to stick to a lie he never meant to tell, that the notoriously troubled Connor Murphy was his secret best friend.

Suddenly, Evan isn't invisible anymore–even to the girl of his dreams. And Connor Murphy's parents, with their beautiful home on the other side of town, have taken him in like he was their own, desperate to know more about their enigmatic son from his closest friend. As Evan gets pulled deeper into their swirl of anger, regret, and confusion, he knows that what he's doing can't be right, but if he's helping people, how wrong can it be?
TW: for thoughts and discussions about suicide
MY THOUGHTS: 
a short story before we start
If you've never heard of Dear Evan Hansen, you need to sit down and look it up. (Basically it originated as a hit Broadway musical which went on to win 6 Tonys, 1 Grammy, and 1 Emmy). 
When I first heard about the plot (of the musical, because that came out back in 2015), I was kind of… disgusted. Just a little bit. I mean, who can go through all of the trouble to lie and cheat a grieving family like that? Who does that? 
But then something hit me and I decided to listen to the Broadway soundtrack.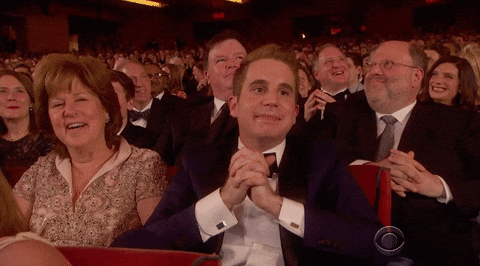 And I really like the music, okay? It's catchy, it's emotional, and it's even more meaningful if you listen while following along with the plot on Wikipedia. (Because goodness knows I'll never get to see the musical in person.)
If you're at all into musicals (read: if you like Hamilton and all that) I totally suggest this musical to you as well.
my actual thoughts on the novel
The first thing I noticed about the novel was that there was seemingly a large amount of Evan's anxiety-ridden thought process. (I am aware that Evan has anxiety, and I appreciate his mental illness being dicussed in this story, but I felt like it's not handled in the best way.) At first, I was a little worried about having to read so much of his rambling, but then… I started to relate to it? I don't know, I don't want to turn this into a mental health rant, but I guess it's a little scary that I related to Evan a little more than I thought I would.
But you know what? Maybe that's the point: we're supposed to relate to Evan, because  people make mistakes all the time and we need to learn from them. We also need to recognize that we are all special individuals, and that despite every negative thing we've been through, we matter at the end of every day.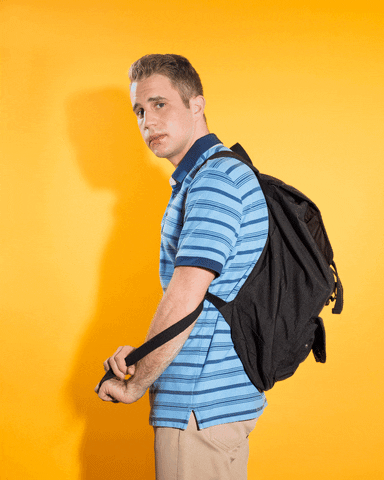 That being said, by reading this book, I basically revisited all of the things I had originally had a problem with in the musical itself. I won't go into much detail, but here's a spoiler-free list of those things:
Why do I feel like every character's relationship with each other doesn't work? Like, they just don't make sense to me.
Why does Jared act they way he does? (Will we ever really know? I feel like his turn of character was pretty abrupt.)
Why do Evan and his mom not understand each other at all? I think she's trying, and for some reason Evan thinks otherwise? What's up with that?
What actually happened to Connor? Emotion-wise. There's a scene in this book, which I'm 99% sure is different from the musical, that is a little confusing… (I'm trying not to be spoilery, okay?)
I also felt like Connor's scenes in this novel were very different than how they were presented in the musical. I can't say too much about it, but I don't think that changing that part of the story made a huge impact on the plot (expect for an additional new character?). I don't understand why this part had to be changed, or why is was changed to such a small effect. Half of the scenes mattered, but the other half didn't.
Now that I think about it, the original Broadway Soundtrack and Ben Platt (who originated the role of Evan) in particular may have been what made this story so special in the first place. I mean, yes, the messages here are important, but the story itself has to be told in a certain way in order to be appreciated and understood. In the musical version, the characters have emotional songs and can express their feelings more outwardly than they ever do in this novelization. I felt like the novel just skipped certain character development points that a novel would normally have, just so that this plot could move around the story without the songs that were originally included. Most scenes and characters felt flat, and when they didn't, the scene was just deep and anxiety-ridden.
In other words, while a good portion of the Dear Evan Hansen songs are catchy, sweet, emotional, or great songs to hear in general, this whole book was just… sad. When it came to a conclusion, I realized that throughout the book, I felt nothing but sadness and was wishing that all these characters had made different choices. I didn't have any fun.
The epilogue was almost a good conclusion, but after what happened during the climax, I still felt like it mas missing somthing. I apprieciated the little character development by the end, but I just wanted more.
MY RATING: 
3.5 Stars (out of 5). It was just okay. Maybe I would have liked it more if I didn't already know the plot?
---
You can also be my friend on Goodreads! 📚 I'm also on Bloglovin'
Happy reading, everyone! 😀 Have a great December! ❄️ ❄️