"I don't really like Science Fiction," she says, as she writes yet another Sci-Fi review. 
Welcome back to another episode of "I don't like Sci-Fi but this one was amazing!" I am your host, Xandra, and today we're going to review one of the most popular Science Fiction books from the past few months. Skyward! 
---
All of my reviews are made to be as spoiler free as possible.
Synopsis:
Defeated, crushed, and driven almost to extinction, the remnants of the human race are trapped on a planet that is constantly attacked by mysterious alien starfighters. Spensa, a teenage girl living among them, longs to be a pilot.
When she discovers the wreckage of an ancient ship, she realizes this dream might be possible—assuming she can repair the ship, navigate flight school, and (perhaps most importantly) persuade the strange machine to help her. Because this ship, uniquely, appears to have a soul.
Publication Date: November 6th, 2018
Genre: YA Sci-Fi/Fantasy
My Thoughts: 
From the very beginning, I was hooked. 
I had heard before that Brandon Sanderson is a great author, and whoever told me that was absolutely correct. Within the first few pages, I could feel for Spensa and her story, and I cared about her. She reminded me of myself – small but determined. It's often hard to find a book which makes you immediately fall in love with the story and the characters.
Spensa is a very unique character. Despite the way other people treat her, she is 110% determined to prove them wrong. She is also super interested in ancient warriors and battles, which is not something you see every day. In fact, Spensa might be a little too determined to become a "warrior" pilot herself (which is something some people didn't like about her, but I thought it was great!).
"Bravery isn't about what people call you, Spensa… it's about who you know yourself to be."
There were several times when I was not able to guess what was going to happen next. Most of them were not "plot twists", but they were suspenseful enough. For the majority of the plot, it was like I was cruising blindly (in a good way), and this book was just taking me through a vivid space journey.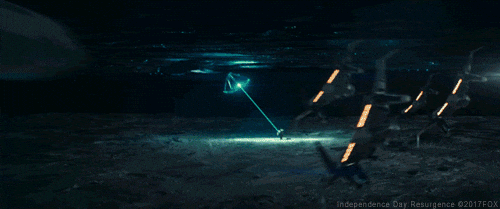 Despite the fact that I just said "space journey", there's not a whole lot of time spent in outer space or other fictional galaxies. Instead, Skyward tells the reader all about how Spensa's people came to live on their planet, how they have survived for all of these years, and about their fight against the Krell aliens. With the exception of a few (pretty cool) battle scenes, this book was more about characters and personal development for Spensa. Which is fine by me, because I would rather see some character depth than watch pilots blow up all day! 
Towards the end of the novel, however, I got a nice unexpected surprise. There was a scene where it could have ended, but it didn't, and I'm glad the story unfolded that way. The ending was not perfect, but personally, I really liked it. I'm so excited for the next book! I can't wait to see more of all my favorites again!
Character Shout Outs: 
I would like to give a big shout out to Rig and M-Bot, because I love them. Rig is my smol son, and M-Bot is just one of the most lovable AI companions out there. Amazing job, you guys. You're doing great.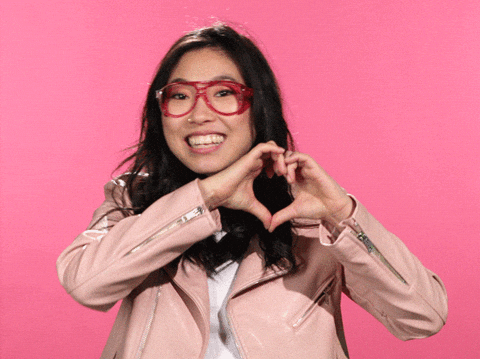 Also, shout out to Ironsides for being the worst (well, most of the time).
4 Stars out of 5, because, well, it was pretty great.
It was a bit slow at times, and it could have been a bit shorter, but overall I loved it.
Have you read Skyward? Who is your favorite character? Do you recommend any of Brandon Sanderson's other books?
I want to hear all of your thoughts!
---
You can also be my friend on Goodreads! 📚
Happy reading, everyone! 😀