Hello, friends! It certainly has been a while.
It has now been nearly one year since I declared myself in burn-out mode and discussed my mixed feelings about blogging, but not much has changed since then. I've only posted consistently for about two months since that time… I think.
Firstly, I would like to blame 2020 for every thing. I have been very lucky in that my family is safe and healthy for now, but having to do school from home has really thrown everything off for me, mentally. I hope you're all doing well, or as well as you can be right now.
Since my mind is slowly starting to relax a bit, now that I've turned in some final exams, I thought it would be good to start my return with a wrap up.
(Apparently Autumn ends on December 21st, but that is an absolute lie. Winter enters my senses as soon as this week is over. 😌 It is Winter when I say it is.)
---
What I Read
It's no secret that I despise making wrap-ups simply because I never read/blog enough. So from now on, my wrap-ups will be seasonal, rather than monthly.
In the past few months since my last wrap-up, I've read a total of 8 books. Most notably, I finally read The Boy Who Steals Houses and The Fever King! Y'all have been screaming at me to read these and it finally happened!
I can't believe it took me so long to get to TBWSH. 😭 But I'm so happy I read it. It's probably one of my favorite reads from this year, and I cannot wait to read it again. 
On the other hand… I did not love TFK. 😅 It was okay. I'll be reading the next one, though! 
I'm currently reading The Diviners, and although it took me a while to get attached to the characters, I'm almost done with it and I'm enjoying it a lot more now.
What I Posted
Okay, I only posted a few times recently. But just in case you missed one of my recent posts, here they are. 
Books I Must Read Before The End of the Year // exposing myself for not reading your favorites – in which I admitted that I still have many great books to read for this year!
Let's Talk About Spoilers // special blogiversary discussion – in which I talked about how I feel when it comes to spoilers, and recreated a discussion from my first year of blogging!
I Designed a Book Adaptation Streaming Service // attempt #3 at getting producers to notice our woes – in which I designed a bookish streaming service and showed it to you all!
Why I Disappeared
So many things have happened since August. I started online school again, I decided to continue my literary agency internship, and… I was way to ambitious about some other things. I almost revamped my blog! I almost started an small bookish business! I almost became a YouTuber (not even a booktuber – a completely different kind of channel)!
(However, if I did make a small bookish business, it would be related to sewing. And if I did make a YouTube channel, it would be like my discussion posts, except I would discuss book adaptations and/or Disney movies. That kind of thing. 🤔 Would you be interested in these things??)
But none of those ambitions happened, and I ended up feeling really guilty about it. My mental health and energy was very low, so I decided to focus on school and my family instead of anything else. Also, sleep. Sleep is very important to me.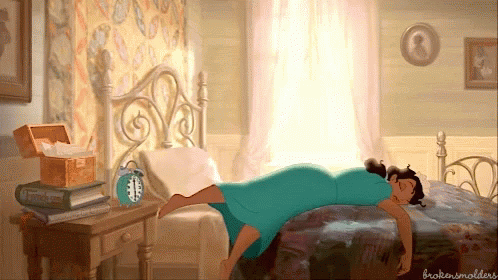 I also found out that all of my classmates felt like each class I was in with them was their most time-consuming one, so… of course only I would accidentally take all of the most time-consuming classes. 😅 Every class required more reading than I had ever done for school, and everything was online. At this point, my eyes don't have the energy to read anything outside of school, so I kind of stopped reading and blogging half way through October. My mind can't handle anything other than mindless YouTube videos at the moment, so please forgive me for completely abandoning all forms of bookish content. 
However, I think another reason why I haven't been reading is because I haven't read anything that excites me, you know? Whenever I find a book that makes me really want to know what happens next, that's a great book. But I just haven't found any of those books recently.
---
Anyways, that's all for now.
Is there any kind of post you want me to make next? Any kind of post you always like to read from me? I really want to understand what you all will read / not read from me. At this point I am very out of the loop.
Also, would anyone be interested in doing a 24-hour readathon with me? Just asking in advance, since I usually do it in December but I always feel like I announce it too close to the date!
(If you would like to fill out this anonymous form to help me get blog ideas, that would be a huge help to me! Thank you!)
Hello! What have you been up to lately? Feel free to send me your recent posts so I can catch up with you!
Chat with me about it!
---
You can also be my friend on social media!
Happy reading! Have a lovely day! Please stay safe!