More than a year after Part I of this series, I'm back with some more observations and general *emotional realizations* about the book community.
When I hit that big "Publish" button on my very first blog post, I had no idea what I was getting into. I knew Goodreads was a thing, but I didn't know about the vast amount of books I was overlooking. I only knew about 10 other blogs, some of the most popular ones, I wasn't aware of how many other bloggers I would eventually meet and grow friendships with.
Back then, I still had so many things to learn, most of which I would have to grasp based on my own experiences!
Now, these are mostly just my observations and feelings based on my nearly two years of book blogging. Not everyone will experience these same feelings, but there are some of the things I wish I had known about before I got my hopes up about blogging.
Some of the points in this post might seem be obvious if you've been in the Book Community for a while, but they are also things I certainly didn't know or think about when I started.
Other "Things I Wish I Knew When I Started Blogging" posts: 
🌟 8 Things I Should Have Known When I Started Blogging
🌟 What I Should Have Known As A New Blogger // Part II
🌟 4 Things About Blogging That Seem Scary, But Really Aren't That Bad
---
The Book Community Is Very Large! 
If you're here, chances are I'm not the first book blogger you've stumbled upon. (But if you are new – welcome! It's great to have you here! 😊)
When I started in this community, I seriously had no idea how many people were in this corner of the internet. I still remember the first bloggers to comment on my earliest posts (thank you, friends!), and I believe I'm familiar with most of the other bloggers who frequent my posts, but don't be fooled – the book community is VAST.
There are thousands, maybe even tens of thousands, of other book bloggers out there. There are even thousands of people who solely use Twitter, Instagram, or Youtube as their form of communicating with other book lovers!
The Book Community is full of all kinds of people, who have varying levels of their love for books. These people have so many different opinions and preferences, and if you're worried about finding other bloggers with similar interests and priorities, I think you'll be able to find your people with a bit of searching!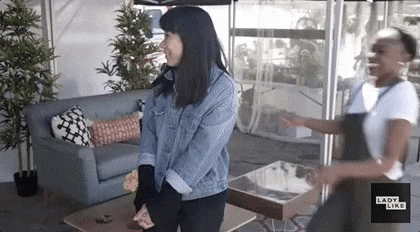 ARCs Don't Have To Be Your Main Goal
If you've been reading my blog for a while, you know I try to be 100% honest here. And I'm being honest when I say ARCs were basically the reason why I started this blog. 😂
When I started out, I thought ARCs were the main form of "reward" or compensation for blogging. In a time when I thought 350 blog follows was a large enough following to make money off of (haha, I was so naive), I also assumed that, if you couldn't make money from book blogging, 600 followers was enough to get ARCs and eARCs regularly from all of your favorite publishers.
*sarcastic laugh* This is mostly false! I am completely inexperienced when it comes to physical ARCs, but I'm way past the blogging stage of waiting for the day when ARCs are just handed to me. I've never received a physical ARC, and that is totally okay. The ARC life is not for me, and frankly, I'm over it. I would rather support the author by getting the book when it comes out.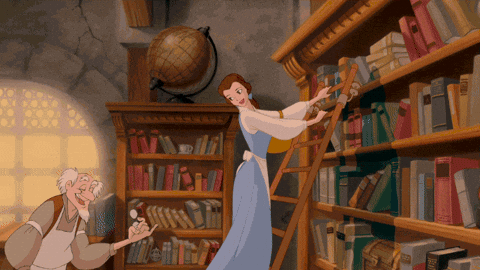 I mean, if you really want to receive ARCs, go ahead and feel that way! You be you! Request away! But please don't stress over it too much. Very few ARCs (and especially physical ARCs) are sent out to bloggers, compared to the thousands of bloggers on the internet who don't get any, so there are so many other people who are having the same ARC woes as you. 
💫 If you're wondering how to get ARCs (Advance Reader Copies), Ilsa from A Whisper of Ink has a great guide to requesting ARCs, and Austine from NovelKnight also has an excellent and detailed post about getting ARCs from publishers.
Please don't feel discouraged if you've been blogging for any amount of time, and ARCs still feel hard to obtain for you. I've been blogging for nearly two years, and I'm still highly intimidated by the idea of emailing publishers, especially when I know I most likely won't get one. (But I'm also a hypocrite! I certainly won't get any ARCs if I don't try!) Most of us bloggers feel the same way, no matter our follower counts or engagement numbers. ARCs should not stress you out, and they don't have to be your main goal or highest priority.
Which leads to my next point…
The Biggest Reward is the Community
As I've already mentioned, there are seriously a lot of people in the community, and many of them are great people to be friends with.
I've met so many supportive and friendly bloggers through WordPress alone, and I've also encountered some lovely people through Twitter and Instagram. Seriously, many of the people in this community are so funny, thoughtful, and creative, and I'm so glad to be here. 😊💕
I think the best part of this blogging experience has been the friendships I've made. At first, it took so long to find the courage to engage with others. Their blogs were so much more professional, and I was pretty intimidated! But after a while, I gained the courage to comment on other blog posts, and that greatly helped me to grow my blog and my friendships with other bloggers similar to me. 
I know it can be hard to reach out when you're a new blogger, but I am honestly so glad I met some great bloggers on here! Either way, I love reading what other people post, and I think reading other blogs and replying to comments has been a fun experience all on its own.
💫 If you want to learn more about interacting with others, I have a post which talks a lot about blog engagement and other things you shouldn't be afraid to do on your blog! 😉
Books May Seem to be Forgotten Shortly After Release


…but they shouldn't be!
Okay, okay… we all know this isn't entirely true. Of course these books still exist after their release, and they will still be sold in shops and online stores, and people can still write reviews. What I mean is that the hype tends to completely die down after the first few days of release, and people in the community are less likely to care about your review or excitement the longer you wait to talk about the book.
There have been so many times when it took me a few days to receive a majorly hyped book after its release (like The Wicked King or The Queen of Nothing, for example) and less than three days to read it, but by the time I was ready to scream into the oblivion about my experiences with the book, everyone on Twitter and other blogs had already moved on to hyping up the next week's upcoming releases. 😦 
I want to normalize the idea of reading, reviewing, and talking about "backlist" books. I am constantly reading books from 4 years ago, or even 2 months ago, and it often feels like no one is interested because these aren't new or upcoming releases anymore. But if you enjoy these books, you should embrace them! We're all readers here, whether we read something hot off the press or something from our childhood, and I wish backlist books were more talked about. They deserve love too!  
Of course… it's very possible I'm wrong about this, and of course there might be some other bloggers/readers who feel similarly for different reasons. I'm just talking about my own observations here. 😌
You Shouldn't Be Afraid of Taking a Break
Sometimes, I just… I really want to take a break from the internet.
Blogging might be fun, but it can seriously take up a lot of your time and energy. Though it should just be a hobby, it can be exhausting, and you might find yourself wondering how much your blog "matters", in the grand scheme of things.
You might want to take a break, and I'm here to tell you that you deserve it! Your blog and your blogging friends will all be here to support you when you return. 💕 I know I have taken so many hiatuses and breaks… and honestly, I'm so grateful that everyone here still reads and comments on my posts! That still amazes me. 😅 You all are so awesome!
No matter what kind of effort you're putting into your blog, we appreciate you! The occasional break or vacation from your blog should happen as often as you need. Please don't be afraid to slow down every once in a while! It happens to everyone, and you might might even return to your blog stronger and more creative than ever before.
💫 If you want to know more about the amount of care and work bloggers have put into their blogs, Marie from Drizzle and Hurricane Books recently wrote a great post about the value of book bloggers and their work.❤️
What are some things you wish you had known about the book community? Are there any realizations you made shortly after joining? How much did you know about the book community before joining?
Chat with me about it!
---
You can also be my friend on Goodreads!
Happy reading, everyone! Have a lovely day! Please stay safe and healthy!