I remember the exact moment I finished Percy Jackson and the Olympians.
I remember precisely where I was, how I felt, and what kinds of emotions I was going through. Reading that series over the course of a month was one of the highlights of my time as a young reader, and I don't think I'll ever forget how special those moments of reading were to me. 
With all the news about Percy Jackson being adapted by Disney+, this got me thinking… how much can a favorite series impact us, and why? 
---
Although Percy Jackson and the Olympians is not my #1 favorite series, it is a series I still hold close to my heart. The Lightning Thief is one of the few books I've read 5 times, and I will not hesitate to make that a 6th time. 😌 But why does it mean so much to me now, still eight years later? 
Life Circumstances
I think, for a lot of us, books can affect us depending on our life circumstances. I'm talking about where we are in life, and all of the other factors that could potentially change the way we think back on our lives. 
When it comes to nostalgia for our favorite books, we're often referring to a book we read when we were a lot younger, perhaps between the ages of 8 and 14. During this time, maybe those favorite books helped us deal with growing up or with school. Or, maybe they were some of the first books we ever read, and those books opened up a world of possibilities which lead us to where we are today.
There are so many different circumstances which would have lead to what makes us who we are as readers, but as lot of our favorite books are a big part of the path which lead us here.
I don't mean to sound all mushy about this, but I think it's true for a lot of people. I mean, who would I be without Harry Potter, Percy Jackson, and The Hunger Games? I guarantee you, I would not be here on this blog without them.
Comparisons
More often than not, I find myself comparing books and series to my other favorite books depending on the genre. "This book ended just like that other book," I sometimes think to myself. "It was too similar, but not as good." The most recently read similar book is usually the lesser of the two. But why? 
It think it all depends on what we've experienced in life so far. When I read Harry Potter for the first time, it was my first Fantasy series, and every Fantasy book I read after that was automatically compared to Harry Potter. Not because I was super biased or anything, but because Harry Potter was the beginning of my knowledge of Fantasy. I had nothing else to compare it to!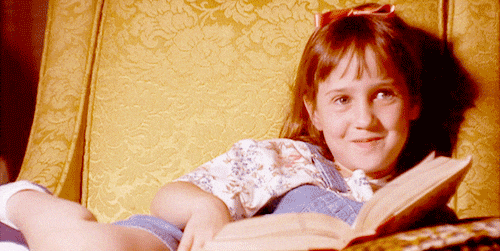 If you're anything like me, perhaps you make comparisons between certain elements of your favorite books, for whatever reasons. For example, I often make comparisons between mystery books, depending mostly on the way the mystery unfolds or how predictable the plot is. 
The predicability of a mystery is a trait specifically connected to mystery stories, and for me, it's really easy to compare this trait against other mystery books I've read. But I wouldn't be able to compare anything if I'd only ever read one mystery!
In addition to making way too many comparisons for my own good, I also tend to compare one series to another based on character arcs and the overall story throughout the series. Certain traits are almost always guaranteed to make me happy about a series, and that leads to my next point…
Particular Traits
There are certain traits I will always love, and even if all of my favorite series have these same traits, I will still love them all, no matter how similar they are. 😌
Traits I love in a series:
Friendships!! 💕 I love close friend groups, especially when they just get closer throughout the series. 
Unpredictability! I love surprises and twists! 
Relationships! Not specifically romance novels, but 😌 I do love a good slow burn romance side plot. 
Reoccurring jokes and side plots! 
At least one snarky character!
Character arcs and redemption!
Increasingly interesting main plots for each book!
When it comes to Percy Jackson and the Olympians, for example, all of the above things are in that series… and I love it for that. 
Series with most or all of these traits are almost guaranteed to make me fall in love with it. Standalone books with these traits are also good, but when a series delivers these traits several times over the course of many books… that's just *chef's kiss*. 
Reading a series is like binging a TV show for me. I love reading all of the books back to back, or within a few months.  
Nostalgia and Longing 
I think the biggest thing that impacts me is just the nostalgia. 
Most of my favorite series today are the ones I read when I was a lot younger, and they were basically the first series I ever read. Their lasting impact on me has a lot to do with the fact that they were my first, and I am forever grateful for that. 
These series aren't perfect. If I read them for the first time today, I'm sure I wouldn't love them as much. But they're important to me, in my mind, because they made me the reader I am today.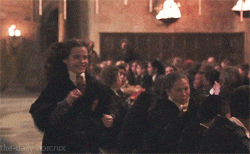 Of course, this doesn't always apply to the series we recently fell in love with, but sometimes it does. I read Strange the Dreamer last year, and I already feel a sense of nostalgia for last year and my first time reading it. Strange the Dreamer gives me a sense of comfort, too, and I was just a slightly younger adult when I read it! 
What are your favorite series? How many of them did you read as a kid? Do you think they impacted you in a big way?
Chat with me about it! 
---
You can also be my friend on Goodreads!
Happy reading, everyone! 💕 Have a lovely day! Stay safe and healthy!