Hello, hello! Long time, no see, everyone! 
I hope everyone is doing okay! I know this time has really effected us in so many different ways. (I mean, it really just made me slower to finish everything… and of course, I just realized that I've been basically doing the same thing here as always… only posting one post per month for the past 8 months or so… but I promise, I'm trying to get better at that. 🙂 )
Without any more hesitation, let me tell you a little bit about what I've been up to while I was gone! 
---
Books I've Read in Quarantine
Recently, I've been in a bit of a reading slump. 
During the quarantine I've only read *insert a little drumroll here* … three books! One of them was for school, and the other two were Solitaire and Ghosts. 
Solitaire by Alice Oseman
I mostly read this book because I'm a fan of Alice's Oseman's other works, Radio Silence and Heartstopper, and I wanted to see where it all began for her! If you want to read your first Alice Oseman book, I don't recommend starting with this one, unless you plan on reading them all. 
It wasn't bad, but the writing style and characters were just too dramatic for me at times. Since it was her debut book, I'll give her a pass. Radio Silence is much better, in my opinion. 
Ghosts by Raina Telgemeier
A very cute and short graphic novel! I had a lot of emotions because I'm just a sucker for sister relationship stories. :') 
I also started reading Furyborn by Claire Legrand! 
And, on the bright side and by some strange miracle, I'm still ahead on on my Goodreads challenge! So that's nice.
What I've Been Doing (since the motivation to read has completely left me)
✨ Of course, school has taken up a lot of my time, but that's not new. 
As a college student, I still have school, what a surprise! 🙂 Most of my classes are continuing as normal but online, with the exception of one of my classes canceling the final exam. Everything feels like it takes a little longer, since I'm at home right now and there are a lot more distractions here. 
✨ Spending more family time! 
On the bright side, I'm getting to spend more time with my family! We're very close, and we've been playing some board games and rewatching favorite shows to get rid of boredom/bleakness. Although this does take up the free time I would have normally used to blog, it's fun and relaxing, and brings me closer to my family 🙂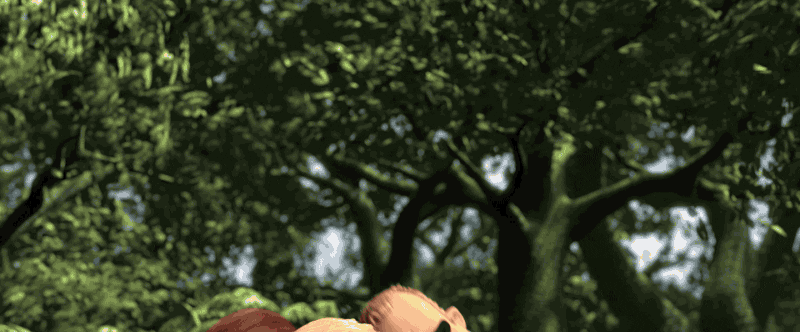 ✨ I got a Nintendo Switch! 
!! I'm very late to the party but I finally got it! While everyone else has been obsessed with Animal Crossing for a month now, I've been playing Breath of the Wild and loving every moment of it. 😌 
Relaxing Things I Want To Do

 
✨ Start drawing/painting again.
Nothing like some art to get your mind off of stress! It's been over a year since I've done anything art related, but once school ends in a few weeks for me, I'll probably try painting again to pass the time.
✨ Reading, of course. 
Reading! I miss reading so much! I have way too many books on my TBR right now, and… maybe I should do something to fix that. 😅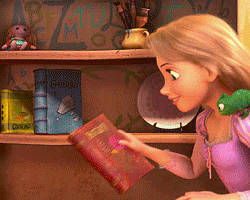 ✨ Writing? 
I haven't talked about writing in a while, but that's because I also haven't been motivated to write, either. I really should get back to that soon! 
✨ Other healthy things, like exercising. 
Yes, I really do need to get back into the habit of exercising regularly. Hopefully I can also read some audiobooks in the process! 
Updates! 
✨ I really need to post more posts!
Seriously. If you don't see another blog post from me in the next five days, you have permission to track me down and force me to write a post in front of your very eyes.
That being said, if you're reading this,  please check back on my blog in a few days! My blog has been terrible at engagement lately because I never post, but this time I promise there will be lots of new content soon!
I actually have a lot of ideas, but… the stress of writing them all scares me, so I guess I just end up not writing anything at all. 😅 But this time will be different!
✨ I might do my 2nd Annual Summer Readathon? 
At this point, 24-Hour Readathons are as much of my brand as stars are, and it would also be a great way to quickly read some books. Plus, it seems like you all enjoy seeing me struggle to read as much as possible in short frames of time. 😌 
✨ Not an update, but please send me your favorite posts from the last few weeks! 
I have been struggling to keep up with everyone's lovely content, and Id like to see your recent posts! Send me whatever you're really proud of and I'll try to read it soon! 
That's all for now. Thank you for visiting this very neglected yet still enthusiastic blog. 😌
How have you been lately? What have you been doing to keep you sane? Have you been blogging/reading more than I have?
Chat with me about it! 
---
You can also be my friend on Goodreads!
Happy reading, everyone! 💕 💫 Have a lovely day! Stay safe and healthy!