I have decided that the best way to return to blogging in these dire times is with a fun post. So here we are! 
This wasn't originally supposed to be a post! However, I was thinking about dreams the other day, and I realized that when I was younger, most of my craziest dreams had to do with Harry Potter (and Percy Jackson).
Without further ado, here are some of my bookish dreams!
---
I was Harry Potter's twin sister.
This dream was really interesting, because… Harry and I actually have a lot in common and we've already established that we are indeed the same person.
⚡️ related: Reasons Why I Am Basically Harry Potter
The basic premise of the dream was this: I was Harry's twin in the womb, and I was born first, but since the Potters had just been expecting Harry, they kind of… didn't care about me as much? (It doesn't make sense, but since when do dreams make sense?)
Later, Dumbledore took me away (like the caretaker he never really was) from the Potters and raised me on an island, where he taught me some cool magical spells. How did he do this outside of Hogwarts, you ask? I have no idea. It's a dream! 
But many years later, Dumbledore was finally ready to show me to the world, and I just showed up in the middle of Harry's Fifth Year at Hogwarts. I knew so many amazing spells that I put Harry's Expelliarmus to shame, and I even hunted down some Death Eaters in the process!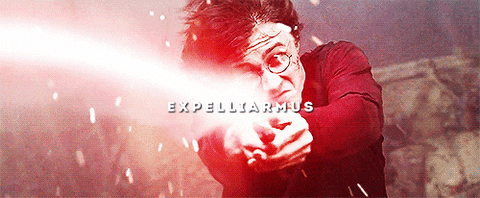 I was kidnapped(?) by Harry and his friends.
I believe this was actually my first HP dream, and it probably happened because I had just finished the series for the first time.
In this dream, I was traveling somewhere with my grandparents, and we stopped driving so we could take a break and enjoy some scenery near a river. I had packed The Sorcerer's Stone in my luggage, so I took it out to look at it. 
But nearby, I noticed an old brick house, and I decided to walk up to it, with the book in my hand. Somehow, the ground below me shimmered, and Hagrid and Harry stepped out of the ground to greet me. 
They then proceeded to make me walk into the house with them, and I didn't really want to, but I was also curious to see what was so great about this old house. So I just… walked into the house, and suddenly, we were in Diagon Alley! 
From there, Harry and his other friends made me get into a car, even though I wanted to go back home. I mean, it was nice to be in Diagon Alley for the first time, but I was worried about my grandparents! 
Eventually we had a few shenanigans, and then they sent me back home. It was fun, but a little strange! 
I was married to Sirius Black, and we raised Harry.
Okay, everyone, stay with me. This one is probably the craziest, for several reasons:
Um, I was married to Sirius Black? haha, I wish!
I think I was like thirteen years old when I had this dream.
It was a reoccurring series dreams… meaning I had a long stream of continuous, back to back, episode-like dreams in this strange alternate universe. As in, every night, I dreamt another installment of this dream series. 
How do I even begin to talk about this.
From what I remember, this strange series of dreams didn't have a particular beginning or end – I was simply married to Sirius Black, no questions asked. I guess I had also been friends with the Marauders at Hogwarts, because everyone trusted me to help take care of Harry. 
For some reason, Sirius had decided to inherit 12 Grimmauld Place, so we were living there while raising Harry. It was an interesting time! For most of the dreams, Harry was around 5 years old, and he often liked to make Quidditch drawings and play with little wizard toys. 
And then, of course, it was nice to be romantically involved with Sirius Black for some unexplained reason. 🙂

I was stranded on an island and Nico di Angelo did not help at all. 
Wow okay, I guess I'm just constantly scared of being abandoned on an island, huh? 
In this dream, I was on a field trip with my younger sister, and we were on a bus to somewhere unknown. But then we got kicked off of the bus, and we were suddenly stranded on an island! 
The inside of the island was fenced off, so we couldn't go anywhere except for the border we had landed on. For a long time, we desperate tried to find some way to get in, and just when we were giving up, Nico appeared out of nowhere! 
He claimed he was there to help, and we were so relieved! But then he jumped over the fence with amazing strength and hopped into a large hot air balloon with Will Solace's face on it, and floated away without us.
What had just happened??
Thanks, Nico. 
I taught Leo Valdez how to do… magic? 
I'm not really sure what the beginning of this dream entailed, but it basically involved my family hosting the main characters from Heroes of Olympus at a vacation beach house we don't own in real life. 
At the beach house, we were all having fun playing with Percy and his water abilities, and Hazel was doing some cool things as well, but Leo got sad that he didn't have anything to do. So I came up with a solution: we would learn how to do magic together! 
The next thing we knew, we had learned some random spells out of nowhere, and were using them to replicate Percy's water abilities. And then, throughout the trip, whenever Leo got stuck on a spell, I had to help him out. 🙂 
I know the dream was a lot longer than that, but I don't really remember anything else ¯\_(ツ)_/¯
Have you ever dreamed about your favorite characters, or a book you recently read? What was it like?
Chat with me about it! 
---
You can also be my friend on Goodreads!
Happy reading, everyone! 💕 💫 Have a lovely day! Stay safe and healthy!