It's been a long time since I've "introduced" myself on here, and there's no better way to do it than with a book tag!
Several months ago, I was tagged to do this by Tiffany @ Read By Tiffany (like, back in October), and I finally got around to making my post! Thank you so much for tagging me, Tiffany! 💕 You're so sweet! 
The Rules:
Thank the person who nominated you
Answer all the questions down below
Pingback to the creator: Ellyn @ Allonsythornraxx
Nominate 5+ bloggers you'd like to know more about, to do this tag
---
1. Why did you start blogging? & Why have you kept blogging?
I started blogging for a few reasons, actually! I wanted to 1) talk to other people who love books just as much as I do, 2) rant about my feelings over books and related things, and 3) get ARCs and free books (which rarely ever happens, btw, so don't go around thinking you should follow in my footsteps!).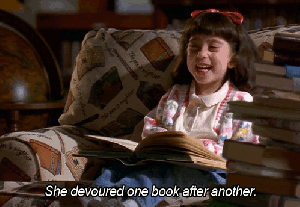 I originally wanted to blog because I thought I could be a travel blogger after I went to Europe for two weeks! But… I quickly learned that you have to actually travel in order to do that, and most travel bloggers are constantly on the go! And since I was just starting college, I knew that wasn't a possibility for me! 😂
Although I've had my fair share of writers block and blog hiatuses, I still continue to blog because I still love to share my thoughts about bookish things! I also really enjoy talking to you all about things, and I love reading other bookish blogs – which is something I couldn't do without being a blogger myself!
2. What is your favorite type of blog post to write?
I really enjoy writing discussion posts, because they are the best way for me to share my full thoughts on certain topics!
Some of my favorite discussions:
✨ Discussions & Rambles // How many main characters is too many?
✨ Discussions & Rambles // What do you think about spoilers?
✨ Discussions & Rambles // What makes a great plot twist?
However! I also love writing very random posts connecting my life to other bookish things, such as when I revealed that Harry Potter and I are basically the same person or when I ranted about the new Heroes of Olympus cover art.

3. What are your top three favorite blog posts?
Oh, this is a hard one! 🤔
My favorite posts are… the ones I listed under the previous question, and some other random ones which are more personal.

4. What are some of your favorite things to do to relax?
Well, let's just say that perhaps I'm not the best at this whole "relaxing" business.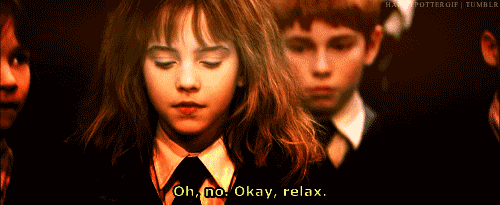 In order to try and "relax" (although it usually ends up as "procrastination" and "stress-inducing" instead), I like to take walks around my college campus while listening to music.
Other times, I'll try to watch YouTube or read a book before bed to relax! It's very comforting to sit and enjoy a few pages right before I fall asleep.
5. What are three of your favorite things?
ANY favorite things? 😦 It's hard to choose just three! So I'm going to break the rules and make separate categories, with no particular order!
My three favorite objects are 1) my laptop, 2) my bed, and 3) books (especially the really pretty ones).
My three favorite things to do are 1) eating (😂), 2) reading, 3) spending time with my family (especially when we go to the movies or something and have long conversations).
6. What are your proudest blogging moments?
I have a lot of proud blogging moments! The entirety of 2019 was very cool for me, and I have a lot to say.
In 2019, shortly after my first blogiversary, I reached 1,000 WordPress followers! That was a goal I never thought I would reach, but here we are! 😊
I'm also extremely grateful to have won the Best New Book Blogger award in the Third Annual Book Blogger Awards! (hosted by May @ Forever and Everly, of course)
But I guess I owe both of these proud moments to you all, since I wouldn't be here without you reading and enjoying my blog! I suppose you could say that the blogging friendships I made along the way are some of the things I'm proudest of, too. 💕
7. What are your hobbies outside of blogging?
Most of my hobbies are book related!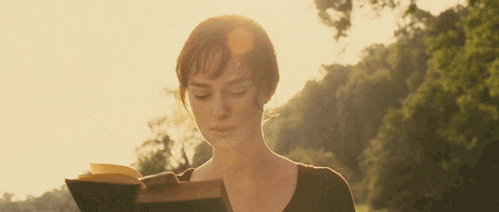 I like to read, write, travel, and watch movies! I used to draw/paint, but I kind of gave up recently because I just don't have the time anymore, and I was being too hard on myself for not improving fast enough. *shrug* But I like blogging and reading just the same,  and although those aren't necessarily skills, they do make me happy and they help my writing process!
8. Describe your personality in three words.
Three words to describe me?
Excited ✨ Caring ✨ Loyal
9. What are your top three pet peeves?
I hate it when people stand in my way! I'm not sure if this just bothers me because I'm short, but I always get upset when I'm walking somewhere and some people decide to just stop and talk in a doorway or something. Excuse me! I'm clearly walking that way! I know you might not be able to see me, but please move!
I also very much dislike hearing mouth noises when people are eating. I've always been a pretty quiet eater, and so I'm used to eating with my mouth closed – but when others don't do it, it just bothers me for some reason. I'm sorry!
And… I absolutely will never understand why someone could just skip a whole book in a series. I've met several people who have only read the last book in a series, or maybe they just skipped a middle book, and – *exasperated sigh* – and I'm very sorry, but y'all are heathens. 😅 I will only allow this if you give me a very good reason!
10. What's something your followers don't know about you?
🤔 I don't know? I mean, y'all don't know everything about me, but I think you know all the interesting parts already, haha!
I know I've mentioned this to someone before, but Tangled is my favorite Disney movie, and actually one of my favorite movies in general! I saw the movie 5 times in theaters, and to this day, I still cry when I watch it. 😌💕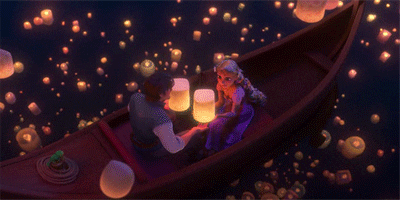 (I think I've seen it about 10 times now? Still a wonderful movie. I'm actually listening to the soundtrack right now!)
Tagging: 
I'm tagging some of my friends! I'm sorry if you've already done it before, so don't worry about it! (I'm usually late to the party on every single tag, and I usually just don't tag anyone at all, but just in case, I wanted you to know I'm thinking of you all anyway 🙂 )
Have you done this tag? What were your answers? Do you have any other hobbies? What do we have in common? Do you love Tangled as much as I do?
Chat with me about it!
---
You can also be my friend on Goodreads!
Happy reading, everyone! ✨ Have a great day!