Despite several predictable plot points and non-surprising "reveals", I absolutely loved this book.
Although I was very excited for The Queen of Nothing, the only expectation I had for this book was for it to explain the ending events of The Wicked King in a satisfying way. And after that happened, everything else was just very enjoyable bonus content.
I laughed, I cried… I had an excellent experience with this book. I don't really know how to explain it! I had a few strangely specific expectations in my head, and they were all met! But despite my high rating, I also acknowledge that my feelings are very biased and personal, and perhaps my high rating has something to do with the fact that I hadn't read a book in almost two months, until I read QoN. 😅
---
Because this is the final book in the trilogy, there are a few series spoilers in the synopsis.
There's also a hidden spoiler section at the end!
Synopsis:
From Goodreads:
He will be destruction of the crown and the ruination of the throne.
Power is much easier to acquire than it is to hold onto. Jude learned this lesson when she released her control over the wicked king, Cardan, in exchange for immeasurable power.
Now as the exiled mortal Queen of Faerie, Jude is powerless and left reeling from Cardan's betrayal. She bides her time determined to reclaim everything he took from her. Opportunity arrives in the form of her deceptive twin sister, Taryn, whose mortal life is in peril.
Jude must risk venturing back into the treacherous Faerie Court, and confront her lingering feelings for Cardan, if she wishes to save her sister. But Elfhame is not as she left it. War is brewing. As Jude slips deep within enemy lines she becomes ensnared in the conflict's bloody politics.
And, when a dormant yet powerful curse is unleashed, panic spreads throughout the land, forcing her to choose between her ambition and her humanity…
Genre: YA Fantasy
Published: November 2019
Content warnings: death/murder, depictions of blood, talk of war, torture
---
My Thoughts:
I think my high opinion of The Queen of Nothing is mostly based on the fact that I almost never get exactly what I want from a book, but I did in this one. I go into the book saying, "I want X character to live, I want X and Y to get together, and I want Z to explain that thing from the previous book."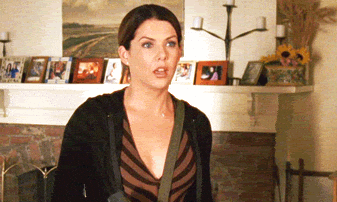 I had very specific expectations and desires for the plot, and to my delight, they all came true! These were the only expectations I had, so I didn't really care about everything else.
(Read the spoiler section at the end to see what I'm talking about.)
Before reading QoN, I had heard several people talk about how the main characters were "out of character" for most of the book. While I agree Jude and Cardan acted a bit differently than before, I actually liked it a lot! *shrug* In the past several months since The Wicked King, I've been picturing Jude and Cardan in my head very similarly to how they acted in QoN, so I was surprised and glad that they reacted to everything in the way they did. It was how I had always wanted their relationship to go, so the change left me satisfied. 
In fact, I was satisfied with this series as a whole. I liked every book better than the previous one, and this is a very rare occurrence for me!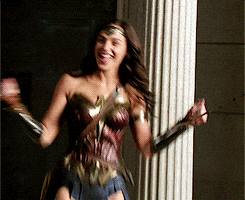 There were several plot points which felt rushed and unsurprising, but I think they made sense overall. They didn't hurt my experience, but they didn't surprise me, either.  Actually… almost every event that happened was either very expected, or failed to be a successful twist. Either way, I still enjoyed everything! As a more character-driven reader, I mostly cared about the characters more than the plot, and since I loved Jude and Cardan in this one, I didn't really mind the failed twists.
My main complaint is that it was too short! The last several scenes were less descriptive than the others, and I think the whole book could have had at least two more Jude/Cardan scenes. 
Click for the spoiler section! Read at your own risk!

When Cardan banished Jude at the end of The Wicked King, he made a confused expression as she was being escorted away. At that point in my reading experience, my mind immediately said, "Why is Jude not saying anything?? Isn't she 'the crown' too? Can't she just… *weird hand gesture* pardon herself?" So I went into QoN hoping to all Elfhame that the banishment was a joke and Jude was just being stupid… and guess what friends! That's exactly what it was! I've never been so right in all of my life!
I recently found out that Cardan's tail has been getting a lot of hate lately, and… let's just say I laughed a little too much when Cardan made a joke about his tail.
I was also highly pleased when Cardan revealed he knew Jude had been posing as Tayrn the whole time. After mistaking them in TWK, I was proud of his improvement. 😌
The whole twist about Cardan not dying when Jude cut off the serpent's head was satisfying, but not surprising at all. I never once felt like Cardan would die, and I had actually made a prediction about it earlier in the book. I mean, I'm glad he didn't die! But between his vague prophesy and the weird snake fairytale from Heather just pages before Cardan came back, I was not surprised.
Spoiler: I'm pretty sure Cardan and I have more in common than I do with Jude.
---
My Rating:
My heart wants to give it 4.25 stars, but I know that's not fair, so I'll just stick with 4 stars. 
I liked the ending, but I think it could have been longer and more exciting. Overall, I enjoyed QoN so much more than the previous books. If you liked those, then you'll probably like this one as well.
Announcement
I will post the updated version of my original Folk of the Air book tag tomorrow! I'm so excited to finally post it, after all this time!
Let me know if you want to be tagged, and I hope you enjoy it! 🙂
Have you read this book? What did you think? Do you love Jude and Cardan as much as I do?
(Do you secretly wish this was a longer series? Me too.)
Chat with me about it!
---
You can also be my friend on Goodreads!
Happy reading, everyone! 😊