Hello friends, and welcome to my fifth Writing Update!
As you can see, clearly I have not been updating these monthly. Here we are on the 10th month of the year, and I'm on my fifth update. Whoops! 
I'm trying to finish this draft by December, and… I'm not sure if I will ever be able to complete this goal. *shrugs* But I can try! 
---
A Bit of Procrastination 
A few weeks ago, I heard about #FinishUrBookFall on Twitter, and I decided to (kind of?) join in! So I did what everyone else seems to be doing these days: I made an aesthetics board for this WIP! 
And here's a bit of information on my story so far! (I imagine this would be the synopsis, or something like it!)
"Four years ago, Prince Elias became the monster his parents feared most. Not because of a mistake, but as a consequence of who he was born to be. After the death of Princess Adelaide, his sister and the original heir to the throne, Prince Elias now keeps secrets: he is traitor, and if anyone knew the full story, he would probably be tried for murder. 
Every night when she closes her eyes, Catherine drowns in a pool of icy, unforgiving water. It started years ago, just days before Princess Adelaide's death, and before Elias disappeared into the forest. 
Abandoned at the edge of the treacherous dragon territory, Asa was born with a cursed light in his hands. Not the kind which showed warmth and mercy, but the kind of ice-blue, cruel light which only causes painful burns and cries. 
In a nation where dragons don't always long for revenge and faeries are far more dangerous than they seem, these three must face their pasts and brave their enemies for a chance to become the one true ruler of the land. But what if this was never meant to be?"
What did you work on since last post?
I'm currently (still) writing a Fantasy novel which I started in early 2018!
But how's it going, you ask. To which I say, "It's going, friend. It's not going along as planned, but it's still here. 😌" 
Since my last writing post in July, I have figured out a lot of my plot and character problems! I've mostly been trying to fill in some plot gaps, and work my new characters into the story without messing anything up. 
And I've officially started to edit my narration from one 1st person present tense POV to three 3rd person past tense POVs. It sounds complicated, but I'm finally getting somewhere with this! 
How many words did you write?
Well… that depends. I haven't written much since the last update, but I have since completed my 4th (or 5th?) outline! I would say that equals to… almost 8,000 words, which actually sounds like a lot!
5,000 of those words were for the newest outline, and the other 3,000 were a new chapter I'm currently working on! 🙂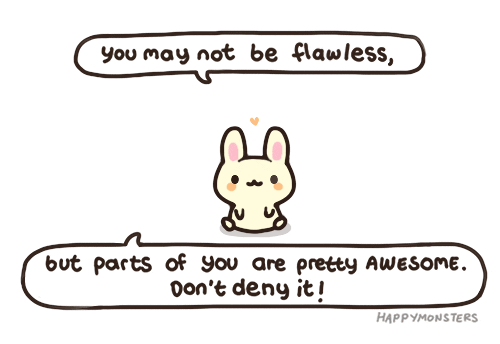 As of right now, there is… still a total of 39,000 words in this WIP document. (Which is the same number as last time, since I had to cut some parts out! 😂)
How many chapters?
I believe I wrote less than one chapter, but I also spent a lot of time writing the outline and figuring out what to do with my new characters!
Every time I make a new outline, I end up adding new chapters, and now I'm at 30 chapters in this outline! That's a little scary right now, but all I can do is try my best! 
I plan on writing a lot more once this college semester ends… we'll see how that goes! 
Goals for next month?

 
During the next month or so, I hope to write at least four chapters!
Now that I have a full outline, and I'm no longer confused about my characters, I can finally start writting without worry! Wish me luck on trying to finish this by December/January! 😌
If you would like to know more about my WIP, check out my previous post about the characters and plot, and read the first page! 
Are you working on any drafts? How's it going so far? Would you be interested in hearing more about my Fantasy WIP?
I want to hear all of your thoughts! 😊
---
You can also be my friend on Goodreads! 📚
Happy writing, everyone! 😀