Hello hello, and welcome to yet another episode of "Xandra is very late for everything." 
Here's a funny story: In the beginning of this year, I was nominated/tagged for my very first Sunshine Blogger Award, and I was so excited to do it! It seemed like everyone had done this tag except for me, and I was so grateful to be chosen for it!
And then… two more people also nominated me within the same week. Three in one week!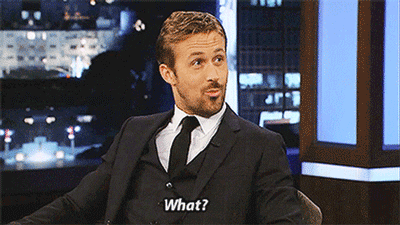 Naturally, I panicked. How was I supposed to do three Sunshine Blogger Awards all at once? When was I going to find the time for all this?
So what did I do? I never did any of them. (and in the meantime, I've now been nominated like 8 times since then… I've lost count.)
But, recently Caitlin from Caitlin Althea had the lovely idea to do multiple Sunshine Blogger Awards in a single post, and it was brilliant. And that's what I'm doing here today! (thanks, Caitlin!)
---
What is your favorite thing about the book blogging community? 
I love a lot of things about the community! Everyone is really nice, and honestly, we're all just here for the books! I also like that we can give each other blogging advice and book recommendations really easily. 🙂
If you witness any event of the past, present or future, what would it be? 
Um, I'm not sure! I've never thought about this!
I guess I would want to see some dinosaurs (??), but only if I was in complete safety.
(But, now that I think about it, maybe I would also like to attend some Harry Potter book premieres from the early 2000s! That would be fun.)
What's the best book you've read so far this year? 
The best book? I don't like picking favorites, sorry!
I will say that one of my favorites from this year was Strange the Dreamer by Laini Taylor!
Do you reread books, or is reading them once enough for you? 
I used to love rereading books, but now I feel like I don't have enough time. I used to reread my favorites anywhere between 3 and 6 times! (I was a bit crazy, if you ask me.)
But I do plan on eventually rereading some of my recent favorites!
My most reread books are The Lightning Thief, and Harry Potter and the Prisoner of Azkaban. I've read them each 5 times!
If you could live in any fictional world, what would it be? 
I would live in the Wizarding World from Harry Potter, as long as I also got to be a witch at Hogwarts. 🙂
How did you come up with your blog name? 
Okay, this is a long story.
I started thinking about random blog names that had to do with "books" and "girl", or other things I identified with a few months before making my blog, but my first blog name was actually The Book Blog Battle. Why? I suppose it was because I knew it would be hard to compete with all of the other bigger and more experienced bloggers in the community, and… I kind of made this blog as a last-minute decision.
During that time, my blog's theme was literally just books, and I thought it was a bit generic and too safe for me. But after a few months of blogging, I decided to change my theme to "stars" in order to make it more personalized and unique, and with that, I changed my blog name to Starry Sky Books! 😊
(Btw, how would you feel if I decided to change my blog name again? I have a slight problem with my current blog name, and you probably wouldn't notice the change much, but I was just wondering if this would be too late now?)
Is there a book you wish you had never read? 
I find a lot of the books I read for my English Literature classes fairly boring, but… I don't know, I guess I could have done without some of them.
But to answer the question, the Maximum Ride series. I'm ashamed of how many times I read some of those books.
What is your favorite food to snack on while reading? 
I don't usually eat anything while reading, because I don't want to get the book dirty, but I like eating popcorn or small candy 🙂
What's the best advice you've ever been given? 
Be yourself when trying to find your blogging voice! When I first started, I was trying a bit too hard to be professional/like all of the other big bloggers, but I eventually found my own voice which reflects myself in real life. 🙂
What is your favorite season? 
Winter! I love the cold!
Give us three words to describe your 2019 so far. 
Exciting, challenging, and new.
How do you organize your bookshelf?
I… really don't.
I only have one true bookshelf (and all of the other books are on the floor), which I got when I was fairly young, so the bookshelf is mostly home to my older books from several years ago. I kind of organised it by favorites, but… that's pretty much it.
What's your biggest bookish pet peeve?
I don't like it when other people hate on someone's favorite book. Can't we all just enjoy different things?
What's your favorite tea/coffee?
That's a tough one! I love them both, but I have coffee every day, so…
Library or Bookstore or Online shopping (including ebooks)?
I love love love going to my bookstore, and I could spend hours just looking at the books there, but I use ebooks and audiobooks from my library more than anything else! (Because it's free!)
What's a book that you really wanted to enjoy but it wasn't for you?
The Gilded Wolves, by Roshani Chokshi, although I intend on finishing it eventually.
Do you read or avoid reading books because of the hype?
Sometimes, but it depends on the genre and the synopsis.  I tend to read hyped contemporary books more than the hyped fantasy ones, mostly because I'm not familar with reading large high fantasy books! (My eyes will get tired and my brain will start to hurt!)
What's your lucky number? Cuz mine is 7 haha
*gasp* 7 is my lucky number, too!
What's your favorite singer/band?
My favorite bands are Imagine Dragons and AJR. 🙂 (I've been a fan of Imagine Dragons since the month that their first album, so you're not allowed to judge me for this!)
Do you have a Bullet Journal / Reading Journal?
Nope! I'm too lazy to write things down!
What's an ARC you would kill to have?
Right now, I would love a copy of The Queen of Nothing! Please and thank you.
What is the book that made you love reading?
Of course it was the Harry Potter series, but at the same time, I was also reading the Secret Series by Pseudonymous Bosch, and A Series of Unfortunate Events by Lemony Snicket. 🙂
Which authors are on your do-not-read list?
I don't think I have a do-not-read list, but I will probably never read anything by Stephanie Meyer, Sarah J. Maas, or E. L. James.
Which blogger has the most impact on you?
My absolute biggest inspirations are Marie @ Drizzle and Hurricane Books, and Cait @ Paper Fury! 😊 I've learned a lot about blogging from their extremely helpful and inspirational posts.
What book caused your latest book slump?
The Coldest Girl in Coldtown took me forever to get through half of it, but I'm just constantly in a slump, lately.
Which villain do you like the most?
Does Cardan count as a villain? I don't really know many villains to like!
What is your last five-star read?
It almost doesn't count because it was a reread, but it was Challenger Deep by Neal Shuesterman.
What OTP did you wish survived but didn't?
I think this would count as a spoiler, haha! And anyways, I don't have any dead OTPs! (thank goodness!)
What book do you want to read next?
I hope I can read The Diviners, by Libba Bray, soon!
What book do you want to be turned into a TV show or movie?
The Percy Jackson series! That would be amazing!
Who is your favourite character in the last book you read?
Technically, the last book I read was The Tea Dragon Society, and I loved all of the characters! They were so precious and sweet.
Which novel do you wish you never read?
Again, I'm not really sure if there's anything I wish to take away from my memory (since I usually DNF the books I don't like), but perhaps I could have done without the Maximum Ride series.
What is your guilty pleasure show?
Last summer I spent months watching iZombie on Netflix! I'm not really sure why I liked that show at the time, but I was really hooked!
Do you keep up with favorite quotes when you read?
I wish! I'm usually too lazy to keep track, and I don't want to write down too many quotes.
As a sort of follow up, do you have a favorite quote from any book?
Hmm… I think I really liked this quote from Challenger Deep.
"The things I feel cannot be put into words, or if they can, the words are in no language anyone can understand."
(I literally never keep track of quotes, so this one isn't exactly the best.)
Do you have any autobuy authors? If so, who?
Not really…. It depends on the particular book they're releasing next.
Do you preorder books?
Yes, but I prefer to just go to the bookstore and purchase them in person. 🙂 I usually preorder for signed editions, though!
Do you listen to music when you read? If so, what type of music?
No, I can't! I get distracted by lyrics too easily, haha.
How many books do you typically read at one time?
Well, according to Goodreads, I'm technically reading 7 books right now.
Please send help. This is too many!
What are your favorite type of blog posts to write?
I love writing discussion posts! They're a great way for me to talk about some of my favorite topics, and I love hearing other people's opinions as well.
If you have access to a library, do you use it often?
I actually have a library down the street from where I live, and I really like it there, but I prefer to use my online library. 🙂
Do you have a reading routine or a certain time or place you get most of your reading done?
I would love to say that I have a routine, but right now, I just read whenever I can, which is usually in the evening.
Do you have any tips or tricks concerning balancing blogging/reading with other life stuff like school and work?
Why, yes! I do! I made a post about this, if that counts as an answer. 😉
✨ How To Survive School AND Blogging // tips and tricks from a college book nerd
Do you reread books?
Yes, I used to reread books all of the time! I don't really have time to do that anymore, but I would love to reread some of my childhood favorites soon!
I'm tagging…
You, if (by some miracle) you've never done this one before!
Here are my questions: 
Why did you start your blog?
Is there anything you wish you had done when you first started blogging?
What was your favorite childhood book/series?
Who is your favorite author, and why?
Where is your favorite place to read?
Why did you start reading? Tell us your story!
If you had to choose one for the rest of your life, would it be books, movies, or TV shows?
What are your favorite kinds of posts to write?
Do you like graphic novels? If so, which are your favorites?
What are some books you wish you had read sooner?
Is there a book you've been wanting to read, but haven't yet?
PS: I'm sorry for disappearing! I'm just… really stressed with school. I would love to blog right now, and I have a lot of great posts I'm working on, but they're all half-finished and I can't seem to find the energy to do them. I might take a long hiatus very soon… 😦
Do you have anything in common with me, based on my answers?
Chat with me about it!
---
You can also be my friend on Goodreads! 📚
Happy reading, everyone!