Greetings, friends! Since the new school year is almost here (for some of you), I thought this would be a perfect time to share some bookish tips with you all!
Several of you have recently asked me about how I juggle both a book blog and a college career. And the answer is… I'm not entirely sure how to explain it. But I will try! 😌
As with everything, everyone goes through different experiences and life journeys. What works for me might not work for you. All I can do is give you some advice, and if you don't like it, that's perfectly fine!
I know some of my blogger friends are getting ready for their first year of college (you know who you are, and I send you all of my hugs! 🤗).
---
Here are some tips that I used last year during college. Of course, some of these may work better depending on your schedule or your personal reading habits. Let me know if you already use any of these tips!
Schedule your reading time.
I understand that not everyone can do this, and… I don't always do this myself. However, I have noticed that scheduling my reading time usually helps a lot! It's gotten to the point where it's the only way I get get some reading done during the school year!
Methods to schedule reading time:
Use a timer.
Time yourself as you read! Tell yourself that you will read for 20 minutes a day, for example, and then set a timer whenever you can. Get comfortable with your book and read for those 20 minutes without distraction!
I like to use the Forest app! You can set the amount of time you would like to read, and the app will not allow you to use your phone while the timer is on.
For example, if I set my timer to 25 minutes, the little tree on the app will start growing, and will only grow fully if I do not use my phone for the 25 minutes. If I do use my phone, the tree will die. This is a great motivator to stay focused!
Put it on your calendar.
This is especially good if you have an ARC or a blog tour coming up, and you really need to finish your book in time.
Make a note on your calendar to remind you of when you would like to finish your book. Whenever I have an ARC due by the release date, I will make a note on my calendar to finish the book two days before it's due.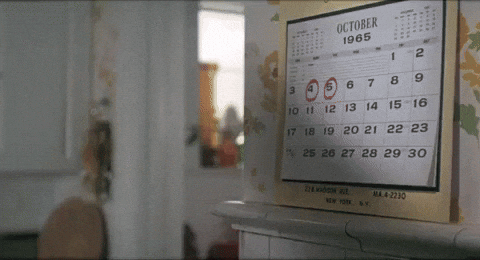 (For example: If the review needs to be up on September 16th, I will mark my calendar for September 14th. This way, it looks like I'll be finishing it on time, but it's actually early!)
Tell yourself you will read/blog for a certain amount of minutes each day.
This is similar to my first point, but sometimes, you won't have time to read for 20 minutes every day.
On certain days, you should tell yourself to read/blog more than other days. If you're busy all week, no problem! Just read/blog for 1 hour, for example, on the weekend or whenever you have a large break in your study time.
Don't stress yourself out over reading time, but if reading helps you relax, make sure you can also find a little bit of time for it.
When you're using this method to blog, remember that you need to stick to some kind of schedule or timer. Don't get caught up in blog writing or blog hopping! When your scheduled amount of time is over, get back to studying! (I don't want to be held responsible for your grade downfall, haha!) In other words, once your set amount of time for the say is over, get back to work. 
Read with people you like. (Buddy Read.)
If you're in a reading slump, I suggest you Buddy Read with someone, anyone. When my sister started reading The Lightning Thief, that got me so excited to read the series again. When one of my friends read The Cruel Prince, I wanted to, as well! Reading with others, in my opinion, will get your motivated to read whenever you can.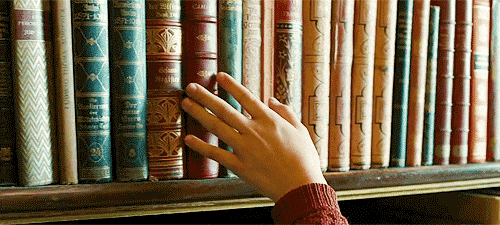 You don't have to read with them physically in the room. Just find someone (online or in real life) to motivate you to start reading.
But of course, only do this when your have time! Reading too much can also cut into your schoolwork, and please don't do that! Your grades will get jealous of your reading habits and drop in disgust.
Read (or blog) as a reward for studying.
This tips is simple. If you study for, say, 2 hours, then congratulations! You can (perhaps) take a break and blog for a small amount of time.
Your study time should not be equal to your blogging/reading time. I suggest you study for 2-3 hours, and then read/blog for anywhere between 30 minutes and 1 hour. Then, repeat the process.
Listen to audiobooks!
Listen – this was how I managed to read 7 books in one month, for the first time in my life.
They're amazing, I tell you.
Audiobooks may just save your life.
I listened to books between classes and while walking around campus for my daily walks. I also listened while eating in my dorm room, or before I went to sleep. And most of all, I listened while I was writing blog posts!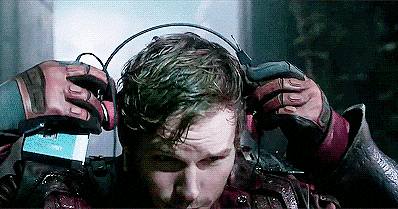 In the past, I've used several different websites/apps to listen to audiobooks. Most of them were great! Audiobooks, if they are easy to access, can be the key to reading as much as you want.
Where you can listen to audiobooks:
You can click on the title to take you to the website, but I'm not affiliated, so I get nothing out of this, haha!
I think Scribd was the first audiobook app I ever used, and I really enjoyed it.
The Scribd platform has had a lot of backlash because, while they promote a subscription including "unlimited" ebooks and audiobooks per month, they're not actually unlimited.
What they mean by "unlimited" is that there is a large selection of books to choose from. Once you start reading 3 of each kind (3 audiobooks or 3 ebooks), the selection narrows. After 3 books, you can only choose a new book from a small selection. But because I was only fast enough to read 3 audiobooks per month anyways, this was not a problem for me.
I liked Scribd because it was $8.99 per month, which is cheaper than the normal $15 per month per book that all of the other audio subscriptions go by. It was also easy to access from both my phone and my laptop, and they always saved my place in the audiobook, no matter where I left off! The audiobook also came in chapter-by-chapter files, so it was easy to see which chapter you were on. I recommend Scribd if you're anything like me, but you can also get a free trial for your first month if you're hesitant!
I believe Overdrive and Libby are mostly in North America and certain other countries. If your local library has Overdrive, I also recommend this platform… because it's free! 😉
Libby is a different form of Overdrive (I believe Libby is an app which uses the Overdrive system, but I've never used it, so I'm not sure). Overdrive is the general platform that many libraries use to process audiobooks and ebooks.
I know that libraries are not available everywhere, but if your library has Overdrive, I think you should use it. Downloading ebooks and audiobooks from here is free (because it's a library!), and some audiobooks will even come with an additional ebook version so that you can read along with the audio. The audiobook also came in chapter-by-chapter files, so it was easy to see which chapter you were on. Overdrive saves your place in the audiobook pretty well, but sometimes it can get messed up. (Or maybe I'm just really bad at listening to audiobooks?)
I tried using Audiobooks.com because my Scribd subscription would not let me listen to the book I wanted, but I ultimately just waiting until it was available, rather than use Audiobooks.com.
Audiobooks.com did not work well from my phone's browser, and it didn't work on my laptop. One audiobook cost $15. The audiobook also came in one audio file, rather chapter-by-chapter like the other platforms I've mentioned, so if I lost my place, I would have to search for it myself and hope for the best. I don't recommend.*
*But at the time of writing this, I see that the website offers 2 free audiobooks on your free trial. Where was this when I tried it??
Did I just make this into a bigger deal than I should have? Probably. 
Bring a book wherever/whenever you can.
This is where ebooks and audiobooks come in handy.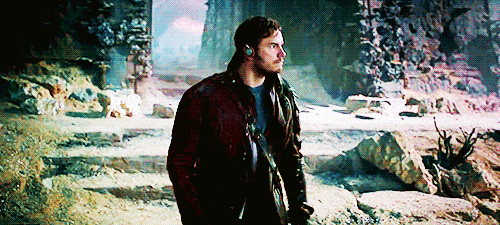 I read physical books in my dorm room, but I never took them out of the building, because they were too bulky for me. (With the exception of The Wicked King, which I carried around at all times while reading it!) As an English major, I had other books and notebooks to carry. I didn't need my books slowing me down!
Bringing a book, in whichever form you choose, can help you a lot. I'm especially big on the whole "my books are too heavy, so I listen to audiobooks instead" thing, but I always bring whichever book I want, just in case.
However you choose to bring a book along for the ride, I hope it proves useful to you! You never know when you'll need a break from the stressors of school. When you bring a book, you also bring a little bit of comfort with you.
Blog around the same time, every day.




Preferably for large chunks at a time.
During the school year, I tend to blog every morning for about an hour or so. (My first class of the day was around noon, and I would complete my homework for it the night before.) This worked for me because I set this time aside to 1) get ready for the day, and 2) relax before I had to get down to business.
Sometimes, when I had a lot going on in my classes, I would instead choose to blog for about an hour before I went to sleep, or right when I got back to my dorm room.
Basically, I would blog whenever there was a major change of pace. For example, when I finally settled into the library to study for the night, I would blog when I first got there, and then move to another table to study. I did this because I wanted my study space to be different than my blogging space, and I wanted to keep my blogging and studying times separate, so that I would not get distracted.
Alright, friends… that's it for now.
Please tell me if you'd like to see more of these college tips! I would love to offer some more help to you all! 😊
I would also like to take this time to say a few things:
I will be in New York City for the next week! I will probably not be back on my blog until August 9th or so, but I will try my best to respond to your comments! I'm so behind, but I will try. 😌 Just know that I see all of your comments, even though I'm weird and don't reply right away.
I hope this helps your college blogging process! Is there anything else you want to know? Do you have any questions?
Chat with me about it!
---
You can also be my friend on Goodreads!
Happy reading, everyone! 😀