Let me tell you a secret: I've always loved books, but joining the online Book Community has made me love them more than I have in my entire life. 
But keeping up with a blog (in addition to contacting publishers, gathering ARCs, writing reviews, and engaging with the community) is sometimes hard work. So why do we do it? 
I'm going to talk about my blogging journey today. It's not a special milestone or anything, but I want to know why you started blogging as well!
(Although, I think it's been almost 9 months since I started this blog? There's a milestone for you.) 
---
My Bookish Beginnings
I started on Goodreads about 3 or 4 years ago, when my school librarians suggested it to keep track of the books I was reading. Back then, I only followed the biggest YA book reviewers, most of whom were BookTubers. I actually used Goodreads more to find out about the latest books and read reviews – but I never wrote reviews back then, and I don't even think I made shelves.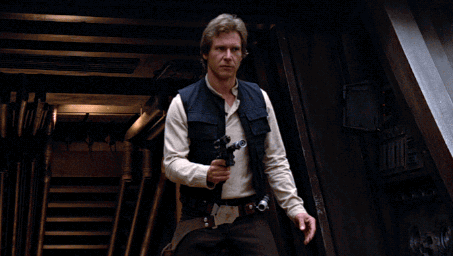 Around the same time, I had started an Etsy shop for pinback-button designs. The shop was dedicated to book and movie fans, but most of the buttons were related to Percy Jackson and Harry Potter. This kind of has… nothing to do with blogging, but it was the first time I ever interacted with people online about bookish things. People were buying my designs, and I really got positive feedback! I loved that there was still a market for Percy Jackson and Harry Potter things, even though both of those book series ended before 2010. 
Don't go looking for my shop, though – it's been closed for over a year, due to my college endeavors and lack of profit. However, I might start it again soon! Who knows. 
"Okay, but why do you blog, Xandra? I don't need your life story," you say.
Something happened last year, at the end of September 2018. I was told that college would be a place where I could find people with the same interests as me, but I still had not found them yet. Where were all the people who liked to read for fun, and not just for class? Where were the people who actually liked the library, who enjoyed writing and spending time at the local bookstores? I only knew one person (okay, maybe two people) like that, but that was it. Where were my people?
Previously, I had been obsessed with the idea that some people are full-time bloggers. I mean, how cool does that sound? I asked myself, "If I started a book blog, could I possibly… make money? Get published? Receive free books?"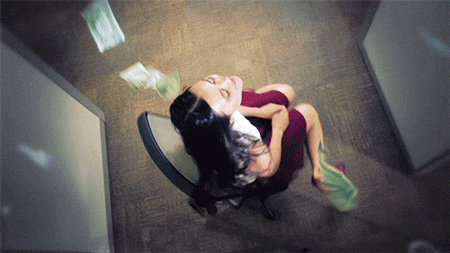 So there you go. You got me to admit I was only in it for the free books. But not anymore! 
When I started blogging, I did it so that I could track my book reviews, branch out to other bloggers, and get some experience in the bookish world before I attempted to find a job in publishing a few years down the line. But I never expected that by blogging, I would find myself in such a great community of bookish people! 
Today, I blog because I love the blogging community. All of you are so great and helpful! I love hearing what others have to say about books, old and new. I also really enjoy the fun bookish posts so many of you create – you all are so much like me! We have the same bookish humor, and I love it. It's a fantastic feeling. 
I do feeling like my blogging experience has also taught me how to make connections with business people (at least a little bit?), and now I am more tech savvy than ever before! Creating this blog took many many hours of planning and designing, contacting and stressing over certain things. Just because my blog is here now, doesn't mean that all of that stressing is over, but I like to think that all of that is experience under my belt. (or my jeans? I don't wear belts, haha.)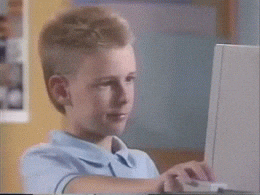 In conclusion, I blog because it's fun. Yes, I occasionally get some free ebooks (just as I had been planning all along!), but blogging is mainly just a hobby and my way of reaching out to other bookish people. And, of course, you all tell me about the wonderful world of books which are not currently on the New York Times Bestsellers list! I'm so happy that I've found many new books to add onto my never-ending TBR mountain.
(I used to have a rule for myself that I would only read books which were on the NYT bestsellers list, for some reason. But I was so wrong to limit myself like that!) 
So thank you all for expanding my world of books, and for talking about all things bookish with me. I appreciate it. 😊
Pin this! 
Tell me. Why do you blog? Has your reason for blogging changed over the years? What have you learned about yourself through blogging?
Chat with me about it!
---
You can also be my friend on Goodreads! 📚
Happy reading, everyone! 🙂