Now that I've had a break from school, I can finally relax and read! What am I reading now? 
---
WWW Wednesday is hosted by Sam @ Taking on a World of Words! All you have to do is answer these three questions:
What are you currently reading?
What did you recently finish reading?
What do you think you'll read next?
---
Currently Reading:
I recently bought this 3-in-1 collection of The Modern Faerie Tale series by Holly Black, because my bookstore was selling it a few days ahead of its release and I love Holly Black's recent books!
I decided to give this iconic series a try and I'm starting with the first book (Tithe). I really am enjoying it so far!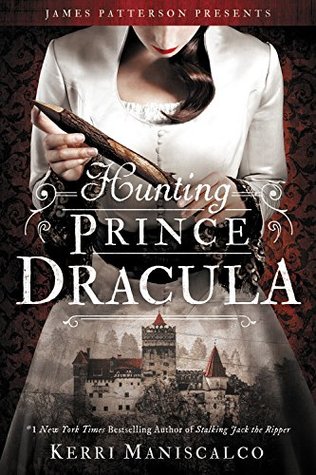 Ah, here we go again.
Despite the fact that I was a little grossed out by Stalking Jack the Ripper, here I am, readin the second book! Hunting Prince Dracula definitely has less blood than the first book… but then again, maybe that's because Dracula is involved this time! 😉 I'm enjoying this audiobook so far!

Just Finished:

I just finished Invisible Ghosts by Robyn Schneider, and it was okay. There were some emotional parts, some funny parts, some really cute parts, and, unfortunately, some dragging parts as well. It was just good, but I will have a review for it soon.

Reading Next:
I honestly haven't thought of what to read next, but seeing as I still have my 24-Hour Readathon scheduled for tomorrow, I should probably think about it a little more!
I've read all of the other books in the Illuminae Files trilogy on my other readathons, so I'll probably end up reading Obsidio, too.
Or maybe I'll read Muse of Nightmares? We'll see how it goes. Maybe I'll read it, if I'm in the mood for fantasy.

Have you read any of these books? What did you think? I want to hear all of your thoughts!
---
You can also be my friend on Goodreads! 📚
Happy reading, everyone! 😀