It is quite possible that this is the fastest I have ever completed a book. 
---
Synopsis: 
From Goodreads:
An emotionally charged story of music, abuse and, ultimately, hope.
Beck hates his life. He hates his violent mother. He hates his home. Most of all, he hates the piano that his mother forces him to play hour after hour, day after day. He will never play as she did before illness ended her career and left her bitter and broken. But Beck is too scared to stand up to his mother, and tell her his true passion, which is composing his own music – because the least suggestion of rebellion on his part ends in violence.
When Beck meets August, a girl full of life, energy and laughter, love begins to awaken within him and he glimpses a way to escape his painful existence. But dare he reach for it?
CW for abuse, suicidal thoughts, some violence. 
YA Contemporary Fiction. Published June 7th 2018 by Orchard Books.
---
My Thoughts: 
Is my heart broken? Yes. Did I enjoy it? Absolutely. Did I cry? No, but I came thisclose. 
First, I would like to note that this book was just about everything I expected from C.G. Drews, based off of her blogging style at Paper Fury and other reviews I have seen online. A Thousand Perfect Notes was engaging, sad, and a bit violent. I came into this book with expectations and they were met pretty nicely. However, judging by the negative reviews I have seen about this book, I will say that if you have no history at all with C.G. Drews, then maybe it would be hard to know what to expect from this book. I read and loved this book because I knew what I was getting into, and it was exactly everything I needed to read at the moment.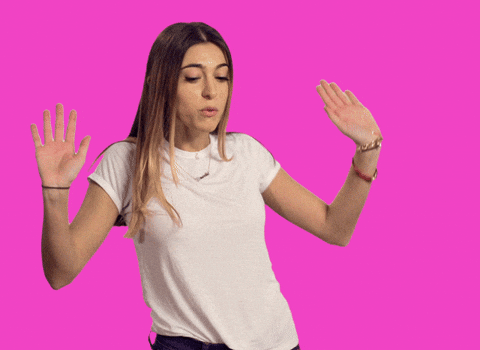 I read this Contemporary after months of Sci-Fi and Fantasy, so it was refreshing to come back into the real world for a bit. I had tried to read ATPN a couple of times before, but I was just not in the right headspace. However, when I picked it up again on May 29th, I quickly finished it in only two sittings, which is something I haven't done in a long time. After the first chapter, I found myself attached to fragile Beck and precious little Joey, and I was constantly wondering what was going to happen next. 
The writing style is a bit quirky and different, and again, I expected nothing less from C.G. Drews. Is this a bad thing? Absolutely not! But I could also see why some people might not like this. Either way, I actually enjoyed the writing style, and I think it contributed to grabbing my attention and allowing me to finish the novel so quickly. 
The plot by itself was interesting and not predictable. I had characters to root for, a villain to boo, and wishes and dreams to hope for. I laughed, I teared up, and I was sad throughout the course of ATPN. It was a bit of a rollercoaster! 
However, during the climax of the story, I felt like I was expecting a little bit… more? Like, I had heard so many things about how crushingly sad this book was, that I really expected to be absolutely crushed. And I was not! I liked it, but I was not smooshed like a butterfly. I came out just fine. 
There were also a few small scenes that I felt were perhaps a bit rushed. The character building was generally good, but I think I wanted to learn more about Beck's history, his upbringing with Joey, what he remembers about first learning to play piano, and the Maestro's background story. There were definitely a lot of emotions going on in this story, but maybe not enough background explanations. I wasn't confused or anything – I just wanted more. 
Overall, I liked ATPN very much, and I only regret not reading it sooner! 
My thoughts about characters:

 
Beck: I just felt so sad for Beck and his conflicting situation. I wanted to cry for him, and I wanted him to have everything he couldn't have. There were a few times when I didn't understand why he was making certain decisions, but overall, he was a good main character. 
Joey: For the first few lines, Joey was a bit annoying… but I quickly came to love her. I wanted to protect her cuteness as much as Beck did, and I really enjoyed seeing her interactions with basically everything. 
August: I don't know, I think I wanted to know a little more about August. She was funny and cute, and an unrelentingly good friend to Beck, but I wanted to know why. By the end, I was very attached to her, but she could have had a little more background information as well. 
The Maestro: 😡
My Rating: 
Um, how could I possibly rate this book? I don't know exactly what to feel.
I was told that this book would destroy me, and while I did feel sad for a lot of it, I was not, in fact, destroyed. But maybe that was my fault, for setting my expectations too high.
4 out of 5 Stars for breaking my heart, but only a little bit.
Check out my interview with author C.G. Drews for her newest novel, The Boy Who Steals Houses! 
Have you read A Thousand Perfect Notes?
What did you think?
Who was your favorite character?
Did the cake scenes make you immediately wish you had cake?

Let me know, and chat with me about it!
---
You can also be my friend on Goodreads! 📚
Happy reading, everyone! 🙂