Strange the Dreamer was complex, fantastical, and definitely played with my heart. Let's get on with this review, shall we?
---
All of my reviews are as spoiler-free as possible. 
Synopsis: 
From Goodreads:
The dream chooses the dreamer, not the other way around—and Lazlo Strange, war orphan and junior librarian, has always feared that his dream chose poorly. Since he was five years old he's been obsessed with the mythic lost city of Weep, but it would take someone bolder than he to cross half the world in search of it. Then a stunning opportunity presents itself, in the person of a hero called the Godslayer and a band of legendary warriors, and he has to seize his chance or lose his dream forever.
What happened in Weep two hundred years ago to cut it off from the rest of the world? What exactly did the Godslayer slay that went by the name of god? And what is the mysterious problem he now seeks help in solving?
The answers await in Weep, but so do more mysteries—including the blue-skinned goddess who appears in Lazlo's dreams. How did he dream her before he knew she existed? And if all the gods are dead, why does she seem so real?
Welcome to Weep.
My Thoughts: 
I don't even know where to begin with this review! It was wonderful and inspiring, for someone like me who loves both reading and writing. The prose was very interesting and creative, and all of the scenes seemed so real and vibrant.
Laini Taylor definitely creates some of the most complex word-building I have seen in a while. (Although I do not dip my reading toes into Fantasy very often, so what do I know?) To me, Strange the Dreamer's locations of Zosma and Weep were so complex and so different from our world, yet they were familiar in some of the most important ways. I loved learning about the little differences between Lazlo's life as a librarian, and the way we live our loves right now. And wouldn't we all love to live in a library?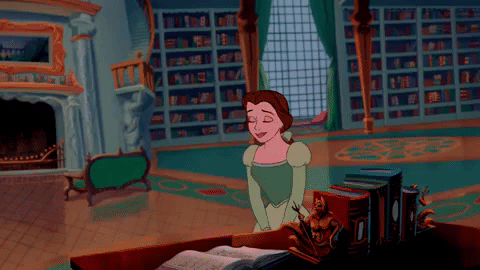 The explanation of magic in their world was interesting, and not too overbearing. In Strange the Dreamer, magic is implemented in so many living things, but it is not used in simple ways (such as, if you were to wave your wand and yell "Expelliamus!"). Instead, magic is integrated in everything, including normal mortal beings. Not everyone can use magic, but it is indeed everywhere in many ways. Every explanation was beautiful, and almost everything in this novel was so delicately described.
However… this book was not without some flaws. One of the problems with Fantasy, for me, is that fantasy authors tend to create names and locations with no relation to anything in present, contemporary society. For example, I have never heard of anyone with the name "Lazlo", and the word "ijji" does not derive from any English word I know. 
Now don't get me wrong, this process for making Fantasy names and words is extremely creative, and beyond my wildest writing capabilities! But my problem is… I'm one of those people who will see a word, say "Elmuthaleth", and just pass over and say "Ednfndjjendh" in my head.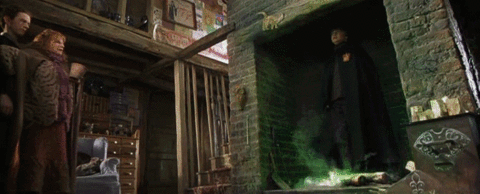 That being said, my point is that I didn't like all of the extremely hard-to-remember names and words. But this is coming from some who doesn't often read Fantasy, so it's not that big of a deal, and I'm probably just complaining to complain. 
One of my other problems was the slight lack of Lazlo Strange. I'm the kind of person who thrives off of well-developed, interesting characters. Without good characters, I feel like the plot will always be lacking. 
For a book about Strange the Dreamer, I felt like we should have learned a bit more about Lazlo than we did. Don't get me wrong, of course we get some backstory about his upbringing and fascination with Weep, but… for the first half of the book, that's pretty much it. 
I felt like I wanted to see Lazlo in action a bit more in the beginning half. Not necessarily wielding a sword or anything, but I wanted to see him do anything and have conversations with anyone. Every time he had an interaction with a character, I loved it. I felt like we were getting to know him better. I really liked his personality, but I wish I could have seen it more. 
In the second half, we definitely got enough Lazlo to satisfy my concerns! But I wish that the first half had been a bit more exciting in general. The last several chapters were amazing, heartbreaking, and overall wonderful. My main issue with Strange the Dreamer was that it was difficult to continue once I reached page 80 or so, but I got back into it at the half-way point. 
In the end, I loved it. For me, it was worth it to finish this novel, and it was ever bit of fantastical as I had heard. I completed it a few days ago, and I've already purchased Muse of Nightmares to read soon!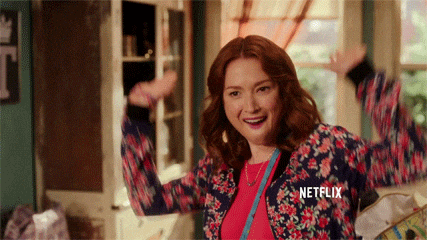 Thoughts about characters:

 
Lazlo: If I were in an the universe of this story, I would definitely be Lazlo's twin sister or something. We are very similar – I mean, I love books and would love nothing more than to read, explore, and obsess over my favorite literature things! Lazlo is so gentle and kind, and such a nice character. I love him. 
Sarai: It took me a while to warm up to her, but after a while, I have decided I would do anything for Sarai. She deserves so many things. 
Thyon Nero: Seriously, after the large introduction of Thyon in the beginning, I was under the impression that I would see him so much more often. 
---
My Rating: 
It was excellent! Don't be fooled by my complaints above! I just can't give much away, but trust me, it's such a nice fantasy! Exactly what I was looking for. My kind of Fantasy novel. 
4.25 stars because it was so good! Maybe a bit long, but still good.
Have you read Strange the Dreamer yet?
What did you think?
Who is your favorite character? 
Let me know, and chat with me about it!
---
You can also be my friend on Goodreads! 📚
Happy reading, everyone! 🙂