Some people think that if kids experience "unrealistic" stories from a young age, they will grow up thinking that those stories accurately represent their future lives. But is any of this true?
As a young child, I was regularly exposed to fantasy stories, both in the form of books and movies. My parents never prevented me from reading anything because it was unrealistic, and I appreciate that. However, it has come to my attention that some parents don't like for their children to read or watch unrealistic stories, so that's what we're here to talk about today.
What kind of stories, if at all, actually influence the way we percieve our future lives?
THE MAGICAL AND MYSTICAL: 
I think I went through a period of life when I prefered to read, rather than go out and experience things… and I believe that some people told me that things like magic and monsters weren't real, and that real life was real. But here's the thing: I don't think I ever believed magic was real, and I don't remember ever believing in monsters and such. 
However, I did believe that some little things could be possible, and that not everything was the way that adults said the world was. Yes, I did believe in fairies for a while because… well, can you prove that fairies aren't real? Can you prove that mermaids aren't real? Can you even prove that I won't meet the love of my life in my teens? (I mean it's kinda too late now, but how was anyone supposed to anticipate that??) The short answer is simply, no, you can't prove it. At least, you can't prove things like this to a child.
(And I firmly believe that we haven't seen everything in the ocean yet, so mermaids are still on the table.)
(And don't even get me started on aliens, haha!)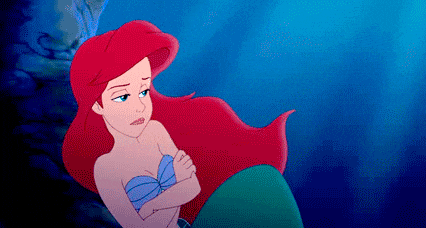 As for mermaids and fairies: I never had ambitions to go out hunt these mythical creatures, or anything. Wanting for magic to be real did not effect my real-life interactions, so it wasn't doing any harm. Believing, in or wanting to believe in, things like that is okay! I don't see anything wrong with imagination.
But of course, everyone's childhood is different… and I'm not ruling out the possibility of other people taking their fantasy beliefs a little too far.
The difference between believing things are real and that anything is possible is hard to explain, but there is a difference. For example, I believe that aliens could possibly exit because we simply have not explored enough of the universe to determine there is nothing else out there. I mean, how could humans possibly be the only other beings in the entire universe? It just seems unlikely to me.
(Although, I do NOT believe we have seen a true alien sighting on Earth. That's different.)
In the end, I believe that being exposed to stories with magical, fantasy elements helped me develop a sense of creativity and imagination, but I do not think it caused any large expectations for my future reality. 
RELATIONSHIPS:
The same thing goes for relationships.
I've heard about people, particularlly parents, speaking against Middle Grade and Young Adult books, and even some movies, which promote finding "true love" in your teens.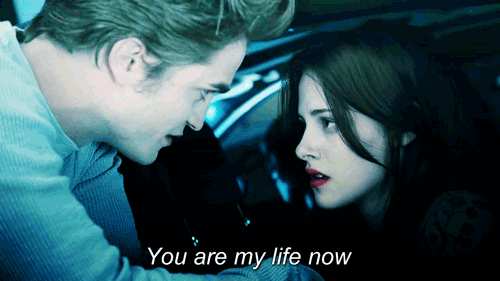 Yes, stories tend to take this route a lot, but I think there's a reason for it. Let me explain with an example: If you read a book series which included some of the main characters falling in love with each other over the months/years they spent together, but then a later book just breaks you the news thay they've broken up and moved on, how would you feel?
I don't know about you, but I would throw the book. Like, excuse me, I didn't just spend weeks reading this series only for you to tell me that they broke up forever.
In other words, as a child, I didn't expect for relationships to be 100% realistic. I mean, not everyone had a girlfriend/boyfriend by the end of the series, right? *casually shoves Heroes of Olympus away for this argument* But still, if an author includes the beginning of what looks like a romantic side-plot with a potentially healthy relationship, wouldn't you want that couple to get together? It's just plot logic. Those characters, who have chemistry and like each other, seem like they deserve each other for the rest of the story. 
Notice how I said "the rest of the story", and not "the rest of their lives"? This is because 1) books and series don't usually end with the complete, long life story of the characters, and 2) these characters aren't real, and therefore, don't have actual lives. 
That being said, I believe good stories include a beginning, middle and end. In real life, however, there is no "beginning", "middle", and "end". Our reality is one huge plot, and we are the story, for years and years until the day we die. Throughout our lives, it's only natural that we build friendships and romantic relationships (if we want to), and the span of those relationships don't necessarily fit within the time span of your average novel. Great relationships, between friends or partners, can last for years or decades, and it's hard to convey those kinds of relationships in one plot. 
Anyway, my point is that I never personally thought that my relationships would play out as they did in movies and books, nor did I think that movies and books portrayed realistic relationships. But… that didn't keep me from seeing some fictional relationships as ideal. 
Sure, it would be nice to fall in love with a childhood best friend, and then we would eventually get married and live happily ever after. In a perfect world, that would be great! However, I never expected this to happen. I just knew it would be cool if it did. 
SCHOOL:
Now, I know all of us have had different school experiences. However, I wanted to make a section about school because… well, fiction portrays school a bit unrealistically, too.
Middle School: 
In the United States, Middle School (also referred to as Grades 6, 7, and 8) is the school system between ages 12-14. Ever since I was eleven, I was well-aware that Middle School was supposed to be "the worst years of my life". Based off of what I knew about books like Diary of a Wimpy Kid by Jeff Kinney and Middle School, the Worst Years of my Life by James Patterson… it seemed like a pretty terrible time. And now, with movies based off of these books, and movies like Bo Burnhams' Eighth Grade, I can't help but think that today's young kids might think that Middle School really is torture.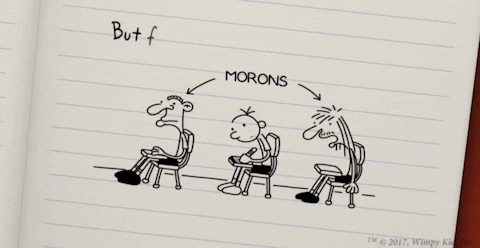 In truth… it wasn't all that bad. I wasn't scared going into Middle School, either, but I wondered if it was the terror that fiction had made it out to be. 
Overall, your Middle School experience depends on your school and your surroundings. The worst things I experienced during this time were self-esteem problems and slightly bad grades, which is pretty good, considering all of the other really bad things that could happen around that age. 
Now that I think about it, and I continue to see the media portray Middle School as The Worst Time Ever, I'm worried that other kids could get scared of this school period. I mean, sure, I hated Middle School, but everyone has different experiences, and most people come out just fine. 
And really, it's High School and College you have to worry about. 
High School:
Okay, I admit… it never occured to me that High School would be unlike High School Musical. And boy, it was so unlike High School Musical, and also very much unlike Glee.
High School, for me, consisted of mainly studying, a few school clubs, and maybe reading one book per semester. And that's it! It went by very fast, and there was absolutely no singing.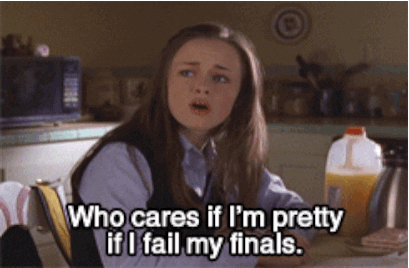 And let me just say… I know I was an innocent bean in High School (and even now!), but I still don't think any of the books I've ever read were anything close to my High School experience.
(But if you've seen Gilmore Girls, I am pretty much just Rory for the first few seasons.)
College: 
Honestly? College is a lot like Fangirl for me, just because I relate to Cath so much. So there you go, Rainbow Rowell was spot on with something.
Otherwise, my college experience has been a lot like High School so far. I still stress out about grades, and I still worry about whether or not to go out and do things, but it's just a little more adulting than before.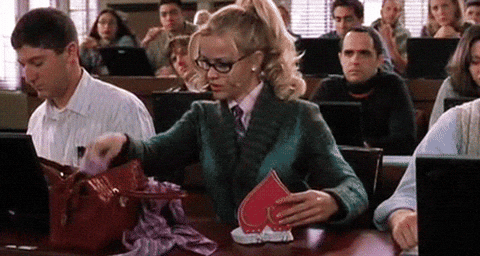 I'm not done with College yet, but I don't think it will eventually be much different than it already is. But hey, what do I know? It hasn't happened yet!
In conclusion, none of these fictional stories really influenced my expectations. At least, not in a bad way.
I think fiction is great, and of course, we shouldn't throw it out the window for being slightly unrealistic. However, I also think it's a good idea for kids to learn more about realistic portrayals throughout their lives. It's always nice to feel represented, and I support seeing all kinds of different representations of what life could be like in the one's future. 
What do you think about fiction and unrealistic portrayals? Did any piece of fiction ever change or create your life expectations? 
Let me know, and chat with me about it!
---
You can also be my friend on Goodreads! 📚
Happy reading, everyone! 😀