Hello friends, I hope your week is off to a great start so far! 
My week is going well, and (for the first time since March!) I am finally reading a book! I started reading Strange the Dreamer a few days ago, and I really am enjoying it so far. 🙂
I was tagged a long time ago (in February) by InkGirlWords! Thank you so much for tagging me, and sorry it took so long for me to do it!
---
1) a really hyped book you're not interested in reading:
Hmm… I'm not sure how to answer this one.
There are a lot of books out there which I don't feel like reading… (Also, I think I've been gone for so long that I can't remember what was popular or not)
I have heard a lot about The Seven Husbands of Evelyn Hugo, and although it sounds good… I'm still not so sure about reading Adult books, y'know?
I'm very comfortable with reading YA, thank you very much. I mostly read YA because I am currently writing my WIPs in YA, and because, truth be told, I am most definitely a Young Adult. 
I have nothing against The Seven Husbands of Evelyn Hugo, but I don't think I'll read it any time soon.
2) a series you won't start/won't be finishing:
The Mortal Instruments series seems to be, how should I say… not exactly my cup of tea. 
I have a few personal friends who have told me that there are way too many books / characters in this series, and because the first books were written so long ago, the style is not as good as some of Cassandra Clare's newer books.
I also know I will never finish The Giver Quartet by Lois Lowry. While I love The Giver, I have heard that the next books are not really connected to each other and are nowhere near as interesting as the first book.
3) a classic you're not interested in:
I'm actually not interested in most classics, if we're being totally honest here.
But while I could see myself eventually reading a lot of "classics", I can't see any reason for me to ever read Moby Dick. I've heard it's very long and probably boring, but hey, what do I know? I haven't read it yet.
4) a genre you never read:
I think I read from most genres, so… this question is a bit difficult.
But I don't really like Romance. There's just something about the plot being nothing but "I really want to get with this guy/girl but someone/something is in my way, oh whatever will I do???" vibe that really turns me off from this genre.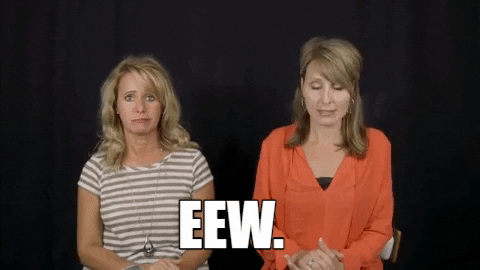 Of course, not every Romance novel is like this, and I actually do like romance as a plot device, but only when it's also included with fantasy elements, or adventure elements, or something other than just that "I'm so sad that I've been chasing after this Bad Boy and nothing is happening the way I want to" nonsense.
5) a book on your shelves you'll probably never actually read:
Hold on while I get up from my comfy spot to check on my shelves.
*upon my return* Well, I have a few.
I bought Allegiant as soon as it was released, but then, I almost immediately decided I would never actually read it because of all the negative reviews it got that very same day.
Just to be sure, I tried to read a few pages of it. But nope, sure enough, I didn't even like the beginning, and I knew I would not like ending.
I believe my mother bought me A Wrinkle in Time when I was a lot younger, because she heard it was a modern classic or something. Which is fair, because I know a lot of people had to read this book.
But I did not like the first few chapters. I even started to reread it for the recent Disney reboot movie, but it was just… not for me. 
---
I tag…
I'm tagging Winged Cynic and Sophie, but if you would like to do this tag, go ahead!
No worries if either of you have already done this tag or don't feel like doing it!
Should I change my mind about any of these? What are some of the books you don't think you'll ever read?
Let me know, and chat with me about it!
---
You can also be my friend on Goodreads! 📚
Happy reading, everyone! 😀