Hi friends, my name is Xandra, and welcome back to the blog I've been a bit scarce on lately. (And I'm so sorry for that!)
For the past month, I have been finishing up my semester at college! Suddenly, I became very busy, and I was worried that if I read or blogged anything, I would later feel guilty for doing something fun instead of studying. As a result, I ended up neglecting my blog for almost a month and I still haven't read anything since March!
I was tagged back in, um…
*checks calendar*
I was tagged by LaRonda from Flying Paperbacks back in January! This year has just been one large blur for me. Sorry it's taken this long! But I'm doing it now! Also, go check out LaRonda's awesome blog!
---
Rules
Pingback to this post and tag the original creator (Ally Writes Things)!
List some of your good reading habits, the things you think you do well!
Nominate some of your blogging friends!
---
Before creating this blog, I considered myself a "good reader". I thought that reading like one or two YA books in one school semester was a lot more than most people. And considering the fact that most of the people in my school just didn't read, I was kind of correct. But now that I'm here on WordPress, I realize that my reading habits back then were very different than most of yours.
But, now that I have this little blog, some of my reading habits have changed for the better. Let's take a look at them!
When I choose to read a book, I dedicate the next few days to finishing it.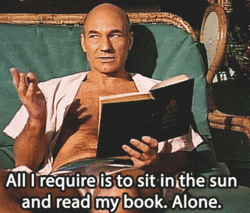 I know this doesn't sound like a big deal, but this is probably the reason why it's been so hard for me to get back into reading.
Whenever I decide to actually read a book, I have to finish it within the next few days. If I take to long to read it, I will most likely forget the characters and plot points from the beginning of the book.
This habit is more to accommodate for my lack of a great memory, but I think it's considerate of me to finish within a few days, because if I forget some things from the beginning, I won't be able to give an accurate book review.
I (used to) schedule my reading times.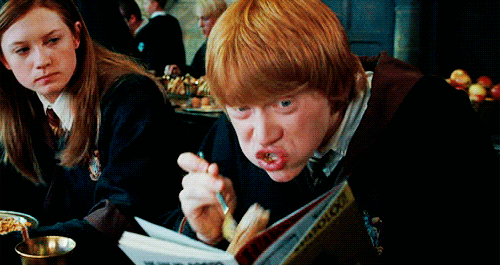 Most of the time, I like to schedule how long I should take to read a book, just so that I can make sure to read all of my ARCs and other TBR books on time.
For example, when I was reading The Wicked King, I decided that I could only afford to read it for a total of four or five days. During that time, I was still in school, so I decided to time myself whenever I read. I would make sure to only read for about 2 hours during the day, and then I would read for about an hour or so right before I went to bed.
This kind of scheduling has helped me a lot, and maybe it's time I follow my own advice and schedule my first read of May soon!
I will NEVER dog-ear my books.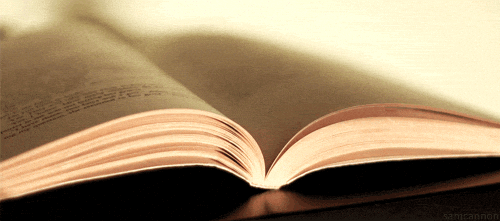 Okay, so maybe this isn't a "reading" habit.
But I like to take care of my books, so I never dog-ear them. (Not to say that you don't take care of them if you do! This is just a personal choice.) When I was younger, I also didn't use bookmarks, and I would only rely on remembering the page number. Nowadays, I'm more of a bookmark person, especilly since I have acquired so many bookmarks over the years.
I (almost) always read the book before watching the movie!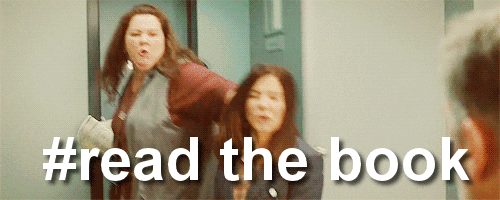 I think most of us in the Book Community do this, so it's not unique to me. But it's still something I try to do all the time, and that count's as a habit!
About 90% of the time, I like to read the book before watching the movie, especially if the movie is based on a YA book. This has just always been something I've always done in the past, ever since I was very young and I realized, after watching a certain movie before reading the book, that the book was, in fact, probably much better.
The only movies I've ever watched BEFORE reading the books have been… The Lightning Thief (I know, I'm a shame to the PJO community), To All the Boys I've Loved Before (this was only because my friend really wanted to watch it, and it was her birthday, so I couldn't object), The Circle (I don't recommend), Harry Potter and the Sorcerer's Stone (my parents brought me, a literal three-year-old, to the movie theater and I had absolutely no say), and the Series of Unfortunate Events movie (I was also extremely young, perhaps even six years old, when I saw it and it scarred me for a good four years until I decided to read the books).
I tag…
I tag you, and everyone who hasn't done this tag before! If you need to reflect on some of your good reading habits, this tag is for you. 
Do you and I share any of the same reading habits? What are your good reading habits?
Let me know, and chat with me about it!
---
You can also be my friend on Goodreads! 📚
Happy reading, everyone! 😀