Hello, everyone! How's it going? Are you ready to learn some cool new tricks, or at least, some things every new blogger should know?
While I'm not necessarily an *old* blogger (I've only been around for 6 months, haha!), I have noticed that some things about blogging were harder to learn than others. I also have seen some new bloggers make the same mistakes that I did when I was a newbie, so I thought I would like to share my knowledge in the hopes that people can learn from my mistakes! 🙂
Whether you're a new blogger or just someone trying to improve, here's a list of things to keep in mind while working on your blog!
---
✨ How to tag someone

✨
All right everyone, listen up! I put this one first because I need all of you to see it!
When I first started blogging, I didn't even know what a Book Tag was. So you can imagine my confusion when someone tagged me and I was shocked.
Luckily, I must have stumbled upon some magical post which told me how to tag people and posts properly, because I figured it out quickly.
HOWEVER… I've seen way too many people try to "tag" me, but really, the only reason I see the tag is because I follow you and you are my friends! I look at your post, and see that you tried to "tag" me, but I never got the pingback notification! But have no fear, friends. I'm here to tell you how to actually tag someone, so you can stop wondering why some people never reply to your tags.
STEP ONE:
Who are you tagging? Go to their blog, and then go to one of their recent posts (or the post you are specifically trying to tag). Click the link so that you open their post.
STEP TWO:
Copy the URL of the selected post. This is the only way! Don't take any other URLs or whatever else you've been doing!
You cannot copy the URL of their blog's homepage, because they will not get a pingback notification! I don't know why, WordPress is weird like that.
STEP THREE:
Paste the post URL into your post using the little "insert/edit link" clip button at the top of your WordPress editor. Also, you should check to see if the URL is correct! Just in case!
(If you ever need help with this kind of stuff, just let me know! I promise I will know what I'm doing at least 55% of the time.)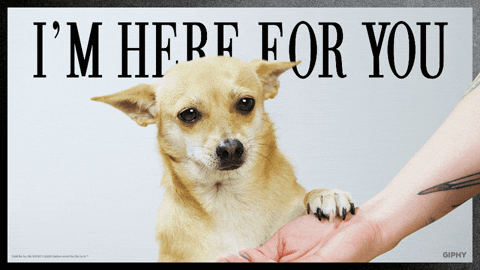 (Also, please please please make sure that if you're doing a Meme or Tag, you tag the creator's blog post properly. Because I've seen my Folk of the Air Book Tag floating around but with the wrong blog tagged as the creator 😦 )
✨

How to write a (spoiler-free) review

✨
I'm saying this for all of you reviewers out there: if you're going to write a spoiler-free review, please tell us!
I don't think I used to do this. I would just assume that most reviews are spoiler-free, and so I never put a disclaimer which stated that. But now, I realize that I will not read someone else's review if they don't say "this review is spoiler free!" Or something like that.
RELATED: Discussions & Rambles // What do you think about spoilers?
Sometimes, I'll read a review without warnings and accidentally run into a spoiler. No one likes this.
Other times, I'll read a spoiler-free review and still run into a spoiler. This is even worse, people! Maybe it's time to re-evaluate what exactly counts as a spoiler.
Here's what you should do when writing a review:
If the review is going to have spoilers, put a little warning in the front! Some people might be reading your review before enjoying the book, so let them know if you're going to reveal whether their new favorite character dies or not.
If the review is spoiler-free, say so! Whenever I see a review without a disclaimer that says something like "This review is spoiler-free!", I automatically assume that the review has spoilers, and then I just… won't read it!
Sometimes, you have to be vague. I know it can be hard to write a review without describing specific reasons why you loved/hated the book, but in order to avoid spoilers, you may have to

But if you absolutely must share those passionate feelings with your readers, I suggest you make an obvious spoiler section for those who have read the book! You can find an example of this on my review for The Wicked King.
Talk about what you liked, and what you didn't. You can make a Pro and Con list, or you can intermingle your thoughts. You should discuss the good and bad aspects.

EXAMPLE: "I loved the author's writing style, and the way she described the settings. The writing made the world come to life for me! … However, I did have a problem with a few of the plot points. Some of the side plots were difficult to understand, or long and unnecessary."

Discuss the book like you are recommending it to a friend! One of the best tips that I have given myself is to write reviews as though I'm trying to share this book with someone close to me.

I would really like for this friend or family member to enjoy it as much as I do, but I would never ruin it for them. However, I would also like to point out that it's not the best book ever, and some parts are weird, but it's generally a good book.
✨

How to engage with others

✨
(aka blog hopping)
Ah, yes. Blog hopping.
As a new blogger (and I mean very new, as in fresh out of the bag (I just made that up, idk what it means)), I found other blogs to follow by starting with the most popular ones.
I started my blogging journey on Goodreads, and I found some of the top Goodreads YA reviewers so I could study their blogs and learn about the blogging community. From there, I read a lot of their posts (because these are the experienced bloggers, and they are great for inspiration!) and I simply… followed everyone who commented on their posts. 😂 (Well, I only followed the blogs with YA content I was interested in, but still.)
And then… that's it, that's all I did. I just sat there, waiting for people to follow me.
But THEN… I actually started commenting on other people's blogs. This is actual blog hopping! Blog hopping really helps you connect to the community, and it also helps you build friendships with other bloggers! (With the Blog Hopping method, people can follow your blog because they like you and your content, not just for a simple follow-back.)
Blog hopping can sometimes take a lot of work, which is why it took me so long to figure it out. Basically, you should aim to comment on other people's posts – but you should make genuine comments.
Blog Hopping DOs:
Comment on posts you actually like.

Comment with at least 2 sentences! Show them you care, and that you actually read their post!

You can say something like "Great post! 🙂 ", but only after or before giving some real comments or compliments.

Point out what you liked or agreed with.

If you disagree with someone's post, you can comment but with your own positive opinion! Be nice!

EXAMPLE: "I didn't really like The Cruel Prince when I read it in January, but I'm glad you loved it! 🙂 "

If someone is commenting on YOUR post, comment back! Show that you appreciated their comment!

You can also look at other posts on their blog, if you want to!
Blog Hopping DON'Ts:
Don't just say "Awesome review! 😀 ". You should have a little bit more to say.

If you've been doing this, that's okay! Positive comments are always welcome on our blogs, but if you want to make a real connection with someone, you should go a little bit more into detail.

Don't say something like, "Um, I hate The Cruel Prince, so why'd you give it 4 stars?? Who do you think you are?".

Why?? would you do this??
Basically, don't be rude or mean to someone.

If someone is commenting on YOUR post, don't just "like" their comment and then move on.

But if you're really busy, this is okay. It's just more respectful to comment back!
✨

How to write discussion posts

✨
This one is a little tricky, because everyone has their own writing style.
When I wrote my first discussion post, I literally just… asked a couple of questions, and I expected people to give me their opinions. That, my friends, is not exactly the best way to write a discussion post.
I mean, I guess you could do it like that, but sometimes it's not the best idea?
My first actual, real discussion post was about required reading in schools. In that post, I talked about my experiences with reading in school, and I argued the pros and cons of required reading.
RELATED: Discussions & Rambles // Should schools have required reading? 📚
That discussion post got a lot more attention! People were able to actually discuss things based off of what I said, and they shared their experiences and opinions with me.
Here's what you need to do to make a good discussion post:
Ask a question! What do you want to know about your audience? What do you want them to talk about? Your question should not be a yes or no question, but more of something you could have a conversation about.

EXAMPLE: Why do you listen to audiobooks? or What is your opinion on spoilers? or What do you think about adaptations?

Share your experiences. How do you relate to the question?
Answer the question. Why do you relate to the question?
(Maybe) make an argument. Explain why you think other people should feel the same way you do about your question. (You don't really have to do this step, but sometimes it's nice.)
✨

How to make blogging friends

✨
This one is pretty much the same as blog hopping, except a little more… detailed, I guess?
If you notice someone commenting on your posts more than once, you should check out their blog! See if they have similar interests. Even if you don't have much in common, you should still try to comment back and show your appreciation. 🙂
I have some blogger friends who comment on my posts a lot, and I try to comment a lot on their posts, too! (But you also have to read their posts, haha.) Get to know your audience, and actually invest a bit of time in getting to know other bloggers.
Remember their names, and try to remember what books they've reviewed or raved about. Tag them in Book Tags and other posts! (I mean, just based on my experience, I still get super excited when someone tags me on anything*, so I'm sure you'll make someone's day by showing some appreciation.)
*Even though I'm like 10 tags behind and I'm pretty sure I'll never catch up 🙃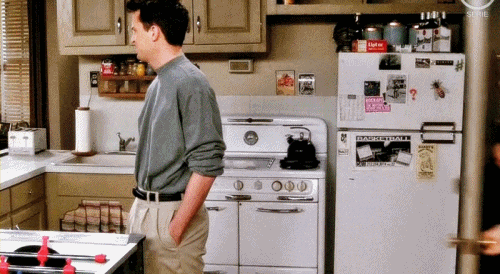 All of these aren't very hard for me, but everyone is different. Don't feel bad if you don't have time to do all of this. We understand! And some of you might not even be trying to make some blogger friends! And that's totally okay!
✨ How to decide on a blog name ✨
(and a brand)
Okay, this one is super important to me, especially because I'm thinking about changing my blog name again. But shhh, don't tell anyone, because I'm super embarrassed that I keep doing this to myself.
Since I know most of you have recently become my followers, I realize that you probably don't know that my blog once used to be very different!
When I started blogging in October 2018, my blog was called "The Book Blog Battle" because… well, I knew that it was going to be hard to blog about books, especially when there are already so many other more established book bloggers out there. Later, I changed my blog name to "Starry Sky Books", and it's so much better.
However, I wasn't thinking about the whole brand of my blog. I needed a blog name that worked across the entire internet. I needed a name that would work well on social media, and as a self-hosted domain if I ever want to self host my blog.
(For these reasons, I might be changing a word or two in my blog name, but you probably won't even notice. Just a heads-up.)
Things you should do before naming your blog:
Brainstorm names. What is your blog going to be about? (If you're here, the answer is probably books, but… what kind of books?)

What do you like? What do you like about other people's blogs? Get inspiration from other blogs and websites.

Inspiration, but not plagiarism!

What kind of theme would you want for your blog? Every really good blog has a theme. For example, the theme of my blog is stars, because it's called Starry Sky Books.
Your theme could be books, or YA, or teens, or flowers, (or stars, but I don't give you permission for that, haha!). Whatever you want! It can be as simple or as specific as you want. Make it look like you.

Pick a few interesting names and variations of those names, and search for other websites/profiles with the same name (or a similar name).

If you can't find anything with your chosen blog name, then congratulations! That's a good option!
But repeat this step with some of your other choices, just in case.

Search for domains with that blog name. Make sure that an easy-to-read domain name is available.

You could simply search for www.exampleblogdomain.wordpress.com or www.exampleblogdomain.com. I suggest you do both.
You can also use Namecheap or a similar website to find available domains.

Once you have a good domain/blog name option, make sure you love your new blog name. Are you truly happy with this blog name? Will you keep it forever? Do you want other bloggers to associate you with this blog name? Is there a possibility that you might become bored (or embarrassed) with your blog name or blog theme?

If you are serious about blogging in the long-run, and you intend on reaching out to publishers and brands at one point in time, this is important.
But if you're just blogging for fun, this isn't as crucial.
✨ How to let others find you! ✨
(aka using your correct domain)
I don't really think I ever had trouble with this one, because I kind of ~knew~ how to do it from the beginning, but I never realized what I was doing until I changed my blog domain.
But I've noticed that some of my friends / followers have great blogs, but… their profile doesn't match their blog domain, and therefore I can't find their blog!
Let's go through the steps.
STEP ONE:
When you're logged into your WordPress account, go to your little profile button in the top right corner.
Then, click on "Account Settings".
STEP TWO:
In "Account Settings", change your Web Address to match your Primary Site.
Make sure that your "Web Address" uses the URL form of your blog homepage, with the https:// part in the front.
STEP THREE:
Check to see if it worked!
Go to a comment you recently made and click on your Display Name. It should now take you to your blog's current homepage!
(You can also change your Display Name (mine is Xandra @ Starry Sky Books in the screenshot above) by going to the "My Profile" button located directly above the "Account Settings" button we just discussed.)
✨ How to accept yourself as a cool blogger ✨
Honestly, just be yourself. Be whoever you want to be when you blog.
I know it's hard to hear, especially because people say "Just be yourself! 😊" all the time, but when you blog the way that you want to blog, it becomes so much easier and so much more fun.
When I started blogging, I was "myself" from the beginning. But the difficult part was figuring out how much of myself to be. I asked questions like, "Should my reviews be professional, or casual? Should I list my favorite books, or is that too controversial? Should I even share my name? What do I do?"
Share as much of yourself as you are comfortable with. Your blog can be professional and magazine-like, or personal and more of a lifestyle blog, or anywhere in between. If it's difficult for you to figure out what kind of blogger you are now, all you need is practice. You will learn more about yourself and the style of your desired blog as you go.
As long as you are trying to do your best, you're already off to a great start! Don't worry about comparing yourself to others. Just do everything at your own pace, and however you want to do it. Your blogging experience should be about doing things the way you want to. It may not be perfect, but your blogging experience is in your hands, so it should be whatever kind of experience you want it to be. 🙂
Did you make any of these mistakes when you were a newbie?
What do you wish you had done better when you started?
Is there anything else you think a new blogger should know?

(Would you want a part II to this post? Because I have several more "mistakes" I wanted to add, but 😅 it was getting way too long… and it's important to share these kinds of things, you know?)
Let me know, and chat with me about it!
---
You can also be my friend on Goodreads! 📚
Happy reading, everyone! 😀