Don't panic, I promise there are no spoilers for anything in this post! But are YOU posting any spoilers?
---
Almost a year ago, I was lurking on Pinterest literally two days after the most recent Rick Riordan book was released, and within a few minutes of being on the app… I came across a major spoiler.
And you know when the original poster doesn't even have a spoiler warning in the post? It looked just like a normal post, but oh no, I was wrong.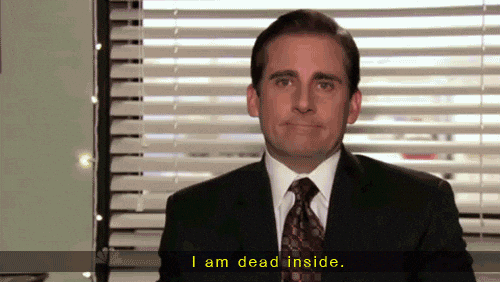 Thankfully, I wasn't planning on reading this book (it was The Burning Maze, by the way… and without going into much detail, I'm not a fan of the Trials of Apollo series). But the spoiler involved something happening to one of the characters I had grown to really enjoy, and I was surprised to hear what had happened.
See? Here we are, a year later, and I still can't even give y'all that spoiler 😂
But all of this got me thinking, and… what kinds of spoilers should be deemed as "okay" or "safe" for readers to run into?
How long after a book's release should spoilers be "allowed" or "safe"?
years after? 
Personally, I think if it's been more than a year since the book's release, it's fair game. Don't immerse yourself into the spoiler-zone if you haven't read any of the book or series!
And yes, I understand that some situations are unique (like with the Harry Potter series, or any other story which includes really good plot twists), and maybe you should say that you're posting a spoiler… but if it's been years, it's probably safe.
a few months after?
I've seen some recent posts from certain fandom Facebook accounts (don't laugh, I still have a Facebook, okay?), and a lot of times, this account will post something like this in the beginning of the post:
example: 
 🚨 SPOILERS FOR THE WICKED KING 🚨 
So The Wicked King by Holly Black was released in mid-January, but some accounts or blogs will still use this kind of spoiler warning. This is great, and there's nothing wrong with warning potential readers! I think this kind of thing is nice, and considerate, especially since it's already been a few months since the book's release. It often takes me months to catch up with the popular releases, so this kind of spoiler-posting is a-okay by me!
A little warning never hurt anyone, and the people who have already read the book (or watched the movie) have every right to enjoy this spoilery content! 🙂
a few days after?
Going back to my example from the beginning of this post, I ran into said spoiler two days after the book was released.
In this case, *technically*, I was in the wrong. I admit, I probably should not have been online if I didn't want spoilers! But this was the kind of spoiler which was a big deal for the series, and for things like that, there should have been some kind of warning for that.
days BEFORE?
My WORST spoiler horror story was from The Blood of Olympus, another one of Rick Riordan's books.
Now, this series was (and is) fairly popular on the internet, and a lot of people were very excited for this finale to the Heroes of Olympus series.
But somewhere in Asia (I don't remember where, sorry) one bookstore accidentally released the book ONE WEEK before it's slated release date. Some fans immediately bought the books, and what were their reactions? They immediately flipped to the back and posted major plot and character spoilers to the internet, as though this information had been out for months and they were posting any old page everyone had already been familiar with.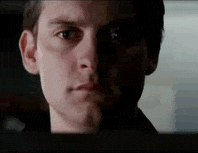 I, of course, innocently came across one of these major spoilers, and it honestly kind of ruined my reading experience. Like yes, I know it was my fault for looking, but how was I supposed to know it was a spoiler?? There were no spoiler warnings or anything!!
I'm sorry, I'm still not over this situation.

What kind of spoilers are okay for you? 
I mean, at one point, we all have to talk about those important moments in the book, right? You know, those major events which left us all shaking? We can't just keep those emotions inside forever! Therefore, some spoilers have to be talked about at one point in time. They just simply can't stay "spoilers" forever, and they'll eventually transition into the "common knowledge" territory.
But over time, what exactly counts as a spoiler?
If you've never seen Star Wars, does knowing Luke's relationship with Darth Vader actually ruin anything for you?
If you've never read Harry Potter, does knowing what happens between Harry and Voldemort at the end of the series "count" as a spoiler, even though the information is everywhere and it's referenced constantly?
What about knowing that a certain character is alive throughout the entire series, is that a spoiler? Where do the boundaries end??
And I have a confession to make: I often don't like reading other people's book reviews. Why? Because I'm afraid of running into unintentional spoilers. Even when a reviewer claims their review is "spoiler-free"… sometimes, it's actually not!
*When this happens, it's usually something like along the lines of, "One of the major characters died and that left me so sad! I loved him! But I just won't tell you which one of the two guys it was. 😉 (I loved you, John)"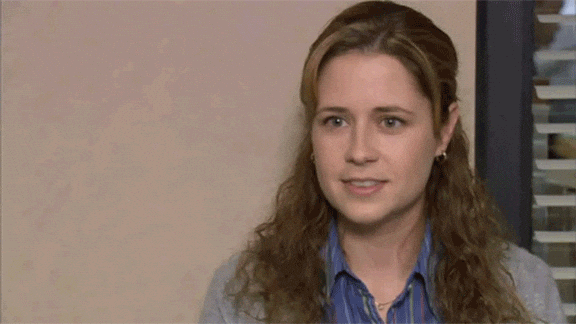 Especially when it comes to popular book series, it can be hard to even tell what's a spoiler and what's not. For example, I used to see a lot of fan art based on The Cruel Prince, even without wanting to. It just showed up everywhere I looked. I couldn't avoid it, and it was so frequent that I even wondered if the events pictured in the art were spoilers. As it turns out, those events were kind of spoilers, but seeing that fan art didn't really change my reading experience.
Although it did pretty much give me expectations for Cardan. 

Are spoilers okay in reviews? 
Sometimes, reviews aren't complete without ranting about the events in some way, especially if it's not the first book in the series.
For example, I once decided to put some ranty spoilers and theories in my review for The Wicked King. I really wanted those who had already read the book to feel my frustrations! *clenches fist* But after I posted the review, I was terrified that someone would get a major spoiler, even though I tried my best to not reveal anything too bad.

In the end, I don't like spoilers, but sometimes you just simply can't escape their wrath. When I see a spoiler, it sticks to my memory like a wad of chewing gum that I can kind of peel off, but some of it is always there. (Or maybe a better example would be those terrible stickers the bookstores put on books!)
But sometimes those spoilers only show up because someone was happy/sad about their experience, and they wanted to talk to other fans about it! Is that so different than someone who posts spoilers just to ruin everyone's day? 
Usually, if I know I'm going to read or watch something soon, I will completely block myself off from everything related to that book or movie or show. I try my best, even if it doesn't always work out!

last time we discussed… 

What do you think about spoilers? Are you okay with getting "spoiled"? What do you do to avoid spoilers?
Do you have any spoiler "horror stories"?
Let me know, and chat with me about it!
---
You can also be my friend on Goodreads! 📚
Happy reading, everyone! 😀