This was very interesting, and very good, from what I can tell. I was not disappointed. Probably the best ARC I've had the privilege of reading so far!
---
All of my reviews are made to be as spoiler free as possible.
Synopsis: 
Only when she's locked away does the truth begin to escape…
Four walls. One window. No way to escape. Hannah knows there's been a mistake. She didn't need to be institutionalized. What happened to her roommate at her summer program was an accident. As soon as the doctors and judge figure out that she isn't a danger to herself or others, she can go home to start her senior year. In the meantime, she is going to use her persuasive skills to get the staff on her side.
Then Lucy arrives. Lucy has her own baggage. And she may be the only person who can get Hannah to confront the dangerous games and secrets that landed her in confinement in the first place.
My Thoughts: 
I received this eARC from Edelweiss+ in exchange for an honest review.
(Publication date: February 5 2019)
First off, I'd like to say that I have heard from many people that this book represents mental illness / mental institutions well. While I have little experience with both of these, I did feel as though this was one of the most accurate representations I have read.
The narrator makes it clear right away that she's completely unreliable, and actually? I loved it. 
"It's not true that I can only see a few plants from here.
We're actually in the  middle of the forest.
I was lying before." (page 14)
Hannah, the main character and narrator, begins the story by claiming that she knows she was not responsible for Agnes' injuries, but soon, the reader can realize that Hannah is actually not sure of a lot of things.
I personally really enjoy getting to know characters well, and by the end of the story, I felt like I understood Hannah. Because the novel is told from Hannah's 1st person POV, a lot of the story comes from what Hannah remembers and what she is currently thinking or doing, which leads to the reader being able to see exactly what was going on. Sure, I didn't like everything about her, but characters shouldn't be perfect! I appreciated that Hannah had flaws, and that she admitted those flaws.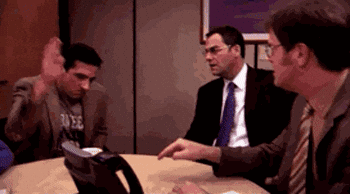 Throughout the story, there were also a few things about Hannah's memories which I didn't like or understand, but by the end, I had answers! Not all of the answers were nice, though.
Not every ending is perfect, and not every ending is happy OR sad. The ending of A Danger to Herself and Others really made me think about mental illness and how it is commonly viewed. And honestly, I was a bit sad and scared for Hannah at certain points.
And best of all, there were plot twists! If you've read any of my reviews, you probably know that plot twists are a big deal for me. I straight up won't like a book if the plot twists are predictable for me. Thankfully, there were about 2 major twists in this book, and I didn't see either of them coming! A Danger to Herself and Others gets bonus points just for that.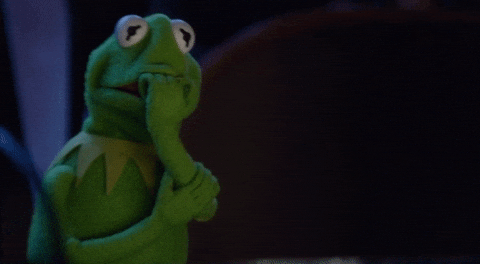 One thing that was a little off for me was that the main character talked about being very rich and privileged all the time, though she would not complain. She would talk about what she used to have, but not in a bratty way, I guess. But then again, after a while, I was getting tired of all these "I had so much when before I got to the institute" comments. Like, it get it! You're rich! You're freakishly intelligent! But what does this have to do with the story?? 
And I suppose you could say the way she talked about her younger self was a little… unrealistic? Not even relatable? I mean, the girl talked about how she was already talking to and eating with adults at age 4, and reading like a 2nd grader at age 5. It got annoying fast, but maybe that's just me. However, there is a bit of explanation for this… but I can't give too much away 😉
Overall, I liked this book. It kept me on the edge of my seat most of the time, and it was a pretty fast read. While the conclusion was not the best, and I felt like something was missing, that could have just been me! And remember, this was an ARC (which I received a few months ago!), and some things could have been changed for the final publication 🙂
3.8 Stars out of 5, because it was very interesting to go through Hannah's mind, but there wasn't that much plot to follow.
Are you excited for this book? Have you read it already? What did you think? What other mental illness books represent the topic well?
I want to hear all of your thoughts!
---
You can also be my friend on Goodreads! 📚
Happy reading, everyone! 😀