Hello, and welcome to my original "The Folk of the Air" Book Tag!
After reading The Wicked King by Holly Black, I scoured the internet to see if anyone had already made this book tag… and I couldn't find anything! So of course, the next thing I did was create it myself! 😀
(But if you know of any previously-created book tags like this one, could you kindly direct me towards them? Thanks.)
Now, because this series isn't officially over, I may (or may not, you never know) come back and enhance this tag to fit the series as a whole! Right now, this tag mostly applies to just The Cruel Prince. (But… it could also about The Wicked King 😉 )
---
RULES:
You must tag the original creator (Xandra @ Starry Sky Books)
Spoilers galore! You should probably read The Cruel Prince first! (You don't really need to read The Wicked King, but that would be nice.)
Answer all the questions.
Try to tag at least 3 other bloggers.
---
🗡 🗡 🗡

Jude: A character who would probably kill you in your sleep.
Any character, honestly. 🤣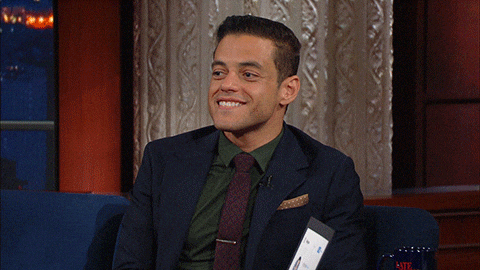 But I think… I'm going to go with The Murderer from Broken Things and like, any of the monsters from the Rick Riordan universe.
Cardan

: A character who seems like a Bad Guy™ but is ultimately more complex than you thought.
Nik from Gemina? I mean, I know he wasn't that bad, but I actually didn't like him at first. By the end of it, I was totally on his side! So I think that counts.
And, um, Draco Malfoy? I've recently warmed up to him. He's not all that bad, he just went through a lot. The guy deserves to be hugged (and some actual friends).
Locke

: A character (or plot twist) that made you want to throw the book.
I know there are so many good ones, but I just can't think of any!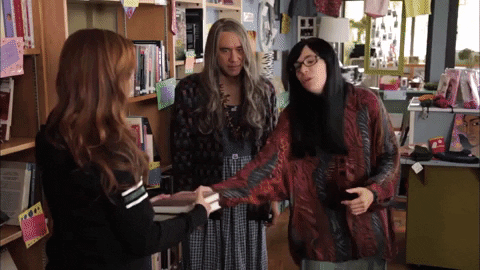 Okay, so I think that the ending of Hollow City (Peculiar Children #2) was definitely upsetting for me. And the ending of Mark of Athena.
I mean, pretty much any and all cliffhangers are sensitive topics for me.
Taryn

: A character who deceived you.
Oooh, even though I made this tag, this one's a bit hard. 😂
I think I should probably say Jax, from Gemina, but I won't say why…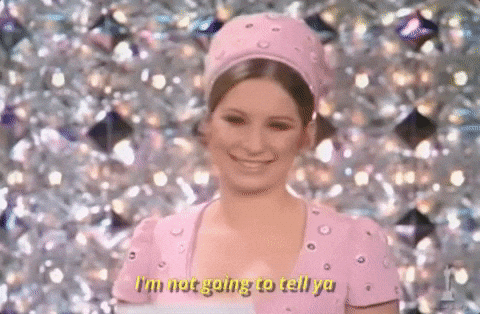 Vivi: A book that was significantly different from the others in its series. 
All right, after a lot of thinking, I've come up with a good one.
Allegiant from the Divergent series.
In addition to the writting just being so different that the first book, and the multiple POVs… *other things* happened in this book and it was a true crime that they even happened.
You all know what it was. We're not going to discuss. 
Valerian

: A character who just needs to die (or, you know, get stabbed).
Let's face it:
Valerian was pretty much the worst before Locke came and replaced him. 
🗡 🗡 🗡
Well, I've only read Shadow and Bone, but I think The Darkling fits this perfectly.
Sorry, everyone.
¯\_(ツ)_/¯
Oak

: A smol™ character you would protect at all costs.
Can I say Harry Potter himself?
That poor boy does not deserve to get into any more trouble. I would be his best friend, I would protect him. I would be his Hermione.
(Or at least, you know, the Fourth Friend or whatever)
(I can't replace Hermione because none of us would survive without her)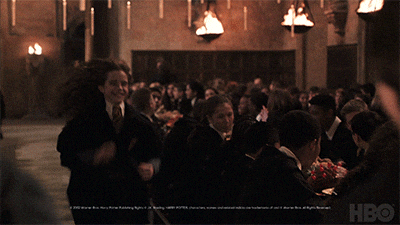 Also, I'm going to choose Aled from Radio Silence, just because he needs more love as well.
He needs a whole protection squad. 
The Cruel Prince

: A book that surprised you with a twist.
Since I know Because You'll Never Meet Me doesn't isn't that popular (even though I thought it was when I picked it up?), I choose this one.

The ending was a little *left up to interpretation*, and even a bit strange…
The Wicked King

: A book you thought was better (or worse) than the first in the series.
The Ask and The Answer, from the Chaos Walking series!
It was longer than the first book, but also more exciting and all of the stakes were just so much higher. So much chaos happened.
Man I love this series. 
The Queen of Nothing

: A book you're excited for, but know nothing about.
The #PhoenixFireBook by Adam Silvera! I will read anything that man writes, but with my recent Fantasy kick, I am so ready for that book! (I have no idea when it comes out, but I'm ready!)
Also, I'm going to say Wayward Son by Rainbow Rowell, because at least I know what it's called! But I still have no clue what it's going to be about.
Just let it be here already! 
🗡 🗡 🗡
Tag, you're next! 
I'm tagging everyone who I know has finished The Cruel Prince!
(Please don't feel any pressure to do it! 🙂 But I will love you forever if you do!)
👑 Miri @ The Book Dragoness 👑 Hamad @ The book prescription 👑 Alyssa @ Serendipitous Reads 👑 The Orangutan Librarian 👑 Kay @ Hammock of Books 👑 Cait @ Paper Fury 👑 Amy @ A Court of Crowns and Quills 👑 Rain @ bookdragonism 👑 Melanie @ meltotheany 👑 Jess & Teagan @ Fiction No Chaser 👑 Julianna @ Paper Blots 👑 Goodeyreads 👑 Misty @ mistysbookspace 👑 Kaya @ A Fictional Bookworm 👑 Bookbuyer 👑
… and YOU! Go ahead and do this tag, if you want!

Have fun doing the tag, everyone! I can't wait to see your answers! 😊
---
You can find me on Goodreads! 📖