If you thought Illuminae was emotional, then think again! 💫 🌔
---
Synopsis:
Moving to a space station at the edge of the galaxy was always going to be the death of Hanna's social life. Nobody said it might actually get her killed.
Hanna is the station captain's pampered daughter; Nik the reluctant member of a notorious crime family. But while the pair are struggling with the realities of life aboard the galaxy's most boring space station, little do they know that Kady Grant and the Hypatia are headed right toward Heimdall, carrying news of the Kerenza invasion.
When an elite BeiTech strike team invades the station, Hanna and Nik are thrown together to defend their home. But alien predators are picking off the station residents one by one, and a malfunction in the station's wormhole means the space-time continuum might be ripped in two before dinner. Soon Hanna and Nik aren't just fighting for their own survival; the fate of everyone on the Hypatia—and possibly the known universe—is in their hands.
But relax. They've totally got this. They hope.

My Thoughts:
The Illuminae series is something I've been meaning to read for a while, but it just never worked into my life until now. But now that I'm reading it, I wish I had read it sooner!
Side note: I've heard a lot of people say that the audiobook versions of the Illuminae series is amazing, and while I can't disagree, I personally recommend the physical versions. Otherwise, you'd probably be missing out on artwork like this.
I must admit that I'm not a huge fan of science fiction despite the fact that I took a course on science fiction this past semester. However, this series has been an exception for me! Because of the various ways in which this series is presented (video transcripts, drawings, chat networks, and other documents), these books are truly a unique experience! 😊 I encourage you all to try this series, even if it's not your normal cup of tea. ☕️
In Gemina, there were some great twists, betrayals, and plot developments I never saw coming! I was pleasantly surprised at the amount of different ways Gemina set itself apart (and eventually tied with the plot) from Illuminae. While Gemina was not nearly as violent as the first installment, the emotional stakes were still pretty high, and kept me on the edge of my seat.
There was a time in the beginning when I wasn't enjoying myself, but I started to get excited around page 100! (So just give it some time, okay? 👌)
I just felt so many things throughout this book. I cried / my eyes welled with tears approximately 3 times throughout the whole thing. And this is coming from a girl who didn't even cry during The Fault in Our Stars!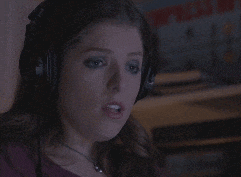 However, in the beginning (and well into the middle), I found myself comparing Hanna to Kady. Maybe it's just me, but it was pretty difficult to differentiate them, even though Kady wasn't really in this book and Hanna was Gemina's main character. I think, in general, I was kind of comparing this set of new characters to the original ones. 
And here's the thing: I don't have a problem with AIDAN as a character, but for some reason I can't stand AIDAN's narration. I had this problem with Illuminae, and now with Gemina. I don't know what it is! Maybe it's the writing style. Maybe I'm just too impatient. Maybe we'll never know. ¯\_(ツ)_/¯
Otherwise, this was a great second installment. I had originally been worried upset about having to get used to a whole new set of characters, but as it turns out, I enjoy reading about Hanna and Nik (and Ella) just as much as I enjoyed Kady and Ezra.
I can't wait to see more of my favorite characters in the last book! I'll be back with reviews on Obsidio probably when I recover from all the emotions.
My Rating:
Rating: 4 stars out of 5, because it was still great, but not as good as the first book! ¯\_(ツ)_/¯
---
Have you read this book? What did you think? Who was your favorite character? I want to hear all of your thoughts!
💫  💫  💫
Previous series reviews: 
💫  💫  💫
---
You can also be my friend on Goodreads! 📚
Happy reading, everyone! 😀