After SEVERAL plot twists and what ultimately felt like a long but satisfying book, I'm finally finished!
---
SYNOPSIS: 
From Goodreads: 
When six clones join Emmaline's prestigious boarding school, she must confront the heartbreak of seeing her dead best friend's face each day in class.

The Similars are all anyone can talk about at the elite Darkwood Academy. Who are these six clones? What are the odds that all of them would be Darkwood students? Who is the madman who broke the law to create them? Emma couldn't care less. Her best friend, Oliver, died over the summer and all she can think about is how to get through her junior year without him. Then she comes face-to-heartbreaking-face with Levi—Oliver's exact DNA replica and one of the Similars.

Emma wants nothing to do with the Similars, but she keeps getting pulled deeper and deeper into their clique, uncovering dark truths about the clones and her prestigious school along the way. But no one can be trusted…not even the boy she is falling for who has Oliver's face.
All of my reviews are made to be as spoiler-free as possible. 
MY THOUGHTS: 
I recieved an eARC from Edelweiss+ in exchange for an honest review.
Based off of what I knew about this book's plot, I knew that several things could have happened along the way which I may not have liked. Cloning research is a touchy subject, but since I had recently done a research paper about similar experiments, I figured I knew what I was getting into.
And yet, I still ended up surprised.
I was pleasantly surprised by the amount of twists I did not see coming. Usually, I'm the kind of reader who figures out the plot twist way before it happens, so I am glad this book offered multiple twists which kept me guessing.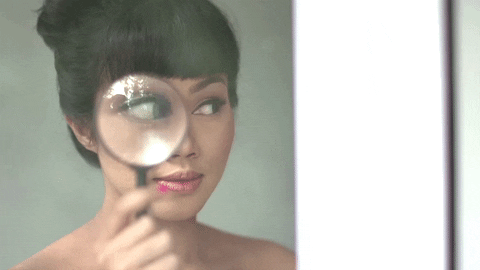 However, not all of these surprises were good. There were a few additions to the plot (which would be spoilers if I mentioned them now) that I didn't enjoy very much, mainly having to so with the clones. There were a few details about the main characters which seemed a bit off throughout the book, but once I got through half of it, most of these problematic details were solved.
That being said, there were also a few plot points which seemed to be a bit of a stretch, mainly having to do with the characters' actions.
I didn't particularly like the "clique-ish" aspect of the smartest kids in school. It felt a bit cliché to me, especially because the Emma's classmates in this group were also the children of a generation of a handful of people who acted the same way? I'm not exactly buying it.
I will also point out that the novel itself seemed to last a long time, despite being an average length book. I'm not sure if this was just my fault, but they probably fixed this issue for the official release.
Overall, I liked The Similars more than I expected! It wasn't mind-blowing or anything, but it was good. I will most likely be reading the next book when it hits shelves!
MY RATING: 
3.63 Stars, because it surprised me several times. Otherwise, the writing itself wasn't anything unique.
---
Have you read this book? What did you think?
Talk to me about it in the comments! 😀
---
You can be my friend on Goodreads! 📚
Happy reading, everyone! Have a great start to your 2019! ❄️