I may have been the last person to start this series, but that didn't stop me from enjoying the whole book experience!
---
SYNOPSIS: 
From Goodreads:
This morning, Kady thought breaking up with Ezra was the hardest thing she'd have to do. This afternoon, her planet was invaded.

The year is 2575, and two rival megacorporations are at war over a planet that's little more than an ice-covered speck at the edge of the universe. Too bad nobody thought to warn the people living on it. With enemy fire raining down on them, Kady and Ezra—who are barely even talking to each other—are forced to fight their way onto an evacuating fleet, with an enemy warship in hot pursuit.

But their problems are just getting started. A deadly plague has broken out and is mutating, with terrifying results; the fleet's AI, which should be protecting them, may actually be their enemy; and nobody in charge will say what's really going on.
MY REVIEW: 
a side story about me vs. this book 
A few years ago, when this book was first getting its attention, I was so excited to read it that I asked my parents to get it for me for Christmas. And they did! 
But what did I do next? I read the first 50 pages, put the book down, and never touched it again. Why? I don't know, I guess I didn't feel like it. I'm a mood reader to the max. 
Because when this series just ended in 2018, and I recently joined the book community on Goodreads, I was re-introduced into the hype of Illuminae, and I was determined to finish it. At some point. 
the actual review 
Under unusual circumstances, I decided to read this book as part of my 24-Hour Winter Readathon Day 1. And I woke up at 1am that morning. 
The hardback version is 599 pages, and I planned on reading it basically in one sitting, without stopping. It took me 11 hours (!), but I did it! 
However, I think this binge-read may have influenced how I view this book. 
On one hand, the first half was very exciting and I was riveted. I couldn't put the book down and I demanded to know what happened next at every turn. I was so glad that I was going to be reading it all in one day, because if I had read it over the course of, say, a week, the suspense either would have killed me or would have died down. But in reality, and I just read the book pretty hungrily before I had time to feel either of those emotions.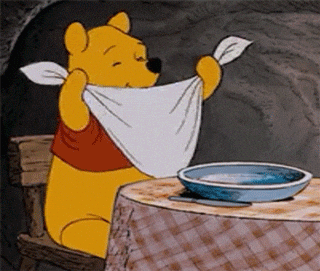 On the other hand, I was very burned out by the time I passed the halfway mark. Around the climax of the story, I couldn't tell if I was just overly tired or I wasn't into the story as much as I had been in the previous hours. 
Because this story is told through dialogue, interviews, paperwork, security camera footage scripts, and secret emails (among other forms), it can be difficult to focus on the plot as a whole. I'm one of those people who doesn't really enjoy changing POVs, so this was almost a MAJOR problem for me, but it actually worked nicely! (Well, most of the time…) 
Around the last 120 pages or so of the book, a *certain character* took hold of the story and the POV didn't change until the last few pages. Personally, I was getting tired of this character's POV style, and this caused me to lose interest during the climax of the story. (Although, I was also very sleepy at this point, so maybe it was just me.)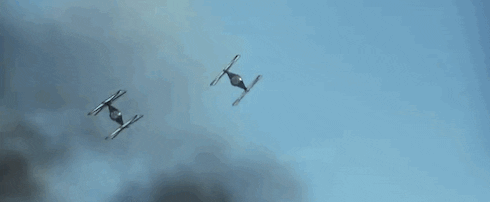 What really brought up my rating was what happened in the last few pages. I was exhausted from 11 hours of reading, but those last few pages really woke me up! I then felt like all of the screaming, heartbreak, and exhaustion I had experienced was worth it, and I was even tempted to jump straight into the next book! 😆
Overall, this was a highly interesting book. Due to its hype in the book community, I was worried it wouldn't like it; in the end, it was great, just not absolutely amazing. I really liked the characters and their development. The general plot was mysterious and exciting! After the first 50 pages or so, the plot really picks up, and this book was ultimately worth it. 
MY RATING: 
4.2 Stars, because I'm really excited for the next parts of this series, and the ending really got me.
---
Have you read this book? What did you think?
Talk to me about it in the comments! 😀
---
You can be my friend on Goodreads! 📚
Happy reading, everyone! Have a great start to your 2019! ❄️