I was afraid of giving in to the hype, and letting everyone's raving reviews get to me, but I actually did really like this book. 
---
All of my reviews are made to be as spoiler-free as possible. 
SYNOPSIS: 
From Goodreads:
Sadie hasn't had an easy life. Growing up on her own, she's been raising her sister Mattie in an isolated small town, trying her best to provide a normal life and keep their heads above water.

But when Mattie is found dead, Sadie's entire world crumbles. After a somewhat botched police investigation, Sadie is determined to bring her sister's killer to justice and hits the road following a few meager clues to find him.

When West McCray―a radio personality working on a segment about small, forgotten towns in America―overhears Sadie's story at a local gas station, he becomes obsessed with finding the missing girl. He starts his own podcast as he tracks Sadie's journey, trying to figure out what happened, hoping to find her before it's too late.
MY THOUGHTS:
As a combination of a runaway contemporary and a podcast about Sadie and her sister, I think this was a pretty unique book. I listened to it on audiobook, and it had a full cast! Every character had a different voice, but most of it was narrated by Sadie. The podcast aspect reminded me of actual crime podcasts I've heard of, and I really liked that. I highly recommend listening to this audiobook, if you like audiobooks.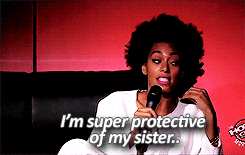 I have a little sister, so this book hit my emotions close to home. I love my sister, and there have been a few times in my life where I felt like she was in trouble, and I immediately went into full-protection mode. Of course, unlike Sadie, I still see my sister pretty often, and this novel reminded me of how lucky I am to still have her. 
"Sadie made it her life's work
looking after her sister."
But most of all, as someone who loves her little sister, I found myself asking… What would I do for my sister? Would I have the strength to go through the same thing as Sadie for my sister?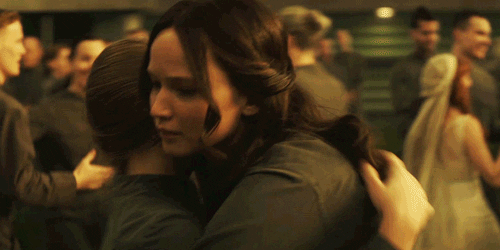 However, I didn't really like the slight romance subplot. Can't I just read a book about the fictional podcast based on a girl trying to avenge her dead sister, please? That's all I wanted. (However, there was some *certain respresentation* shown in some characters which I was pleased about.)
Overall, this was an emotional and riveting book. Every time a chapter ended, I found myself playing the next chapter just to see what happened next.
Although I think some parts seemed to move a bit more slow than others, I liked the pacing of this book and I found its plot very intrigueing. It wasn't too over the top, and one of the main conflicts Sadie was going through is an important topic which should be included in today's literature (but I can't really mention because it's a spoiler).
My thoughts on characters: 
Sadie: At first I was a little hestient about Sadie and her *voice* (I was listening on audiobook, remember?), but she grew on me to the point where I cared about her like she was a best friend I was cheering for. I'm so glad that Sadie was a strong and caring sister, and overall a great character for me.
West McCray: I would totally listen to a podcast by this guy.
~ ~ ~
After finishing the book, I still have 2 questions: 
1. What really happened to Mattie (and why)? (maybe I just missed it, but now we'll never know)
and
2. What the HECK was that ending??? and why? 😭
Thank you, this has been an interview with Xandra (TheBookBlogBattle) about her feelings after reading Sadie. We'll see you next time. 
RATING: 
4.6 Stars (out of 5) for hitting me right in the heart
---
You can be my friend on Goodreads! 📚 And I'm also on Bloglovin'!
Happy reading, everyone! Have a great December! ❄️ ❄️
P.S.: Sorry I haven't been around very much! I was having some stressful exams at my university, but now I'm free until January!
Stay tuned for my big announcement on Thursday.