Well, would you look at that! It's Thanksgiving!
Several weeks ago I started doing "Tag Thursday", knowing perfectly well that tags can be published on any and every day of the week, and Thanksgiving just happens to land on a Thursday. Clearly, I can see into the future and started "Tag Thursday" for this one holiday in my life.
But I digress.
---
HISTORY: Choose a book set in America
Why did my mind just go completely blank?
Here's a random one:
THANKFUL: What book are you thankful for?
I'm always thankful for the entire Harry Potter series!
But more recently, I'm thankful for discovering the existence of the Chaos Walking series through the magic of audiobooks.
THANKSGIVING DINNER: What book features a meal that makes you say 'yum'?
I can't really think of any books with amazing food, so here's a gif of Ron.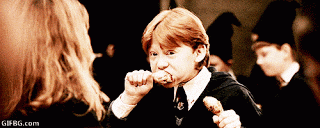 PUMPKIN PIE: Choose a book you think is very sweet
Sweet? as in nice or cute?
FOOD COMA: Choose a book that's been on your TBR list forever that you really need to read
I will probably be the last person ever to read this book.
For some reason I'm just never in the mood! I just don't want to get too emotional, I guess.
AFTER DINNER DRINKS: What book is your guilty pleasure?
Miss Peregrine's Home for Peculiar Children? Only because I reread it so often.
DRUNK UNCLE: Choose an unpopular book that you like.

 
UM 😂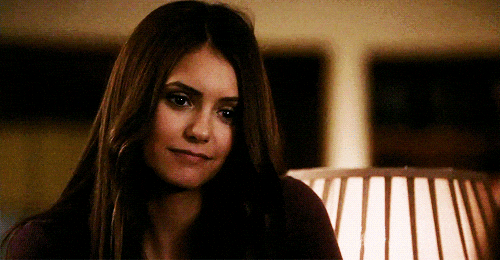 I feel like I only read popular books!
But if I had to choose:
BLACK FRIDAY SHOPPING: What was the last book you pre-ordered?
This was a few months ago 😂
---
You can be my friend on Goodreads!
🦃 🦃  Happy Thanksgiving, everyone! 🍂 🍂
And if you don't celebrate Thanksgiving: Happy Random Day of the Year!
Just have a good day.