I found this tag and decided to try it out!
---
1. How many books is too many in a series?
Well, it depends!
Most of the time, I think anywhere between 3 and 5 books is usually good, unless the series seems to be stretching out just to sell more.
However, I think some standalone books should stay at just that. Sometimes more than 5 books is okay, but it has to be good.
2. How do you feel about cliffhangers?
I will allow one cliffhanger per series.
More than one is pushing it, and it just feels like a cheap way to get readers to keep on reading.
3. Hardback or Paperback?
Hardback! They usually have a more aesthetic feel.
4. Favorite book?
Um…
I don't have one! Too many decisions!
But I would like to point out that I have read Prisoner of Azkaban and The Lightning Thief both 5 times. So do with that what you will.
5. Least Favorite book?
I guess I'm just not that hateful. ¯\_(ツ)_/¯
6. Love Triangles, yes or no?
Maybe? Only if it's done right.
7. The most recent book you couldn't finish?
Kingdom of Ash and Briars. 
Not because it's bad or anything… I just haven't gotten around to finishing it yet.
8. A book you're currently reading?
I'm still working through my ARC of Wrath of the Dragon King 😂
I've had it for over a month!
9. The last book you recommended to someone?
I recommended The Darkest Part of the Forest by Holly Black to someone because she liked The Cruel Prince. 
10. The oldest book you've read?
Epic of Gilgamesh, one of the oldest surviving works of literature!
11. Newest book you've read?
I finished A Map of Days like 3 days after it came out.
Does that count?
12. Favorite Author?
I literally cannot choose favorites on anything.
I only have a favorite food, and even that's usually narrowed down to my top three!
13. Buying books or borrowing books?
Buying books, only because I usually end up loving the books I borrow and then buying them anyway.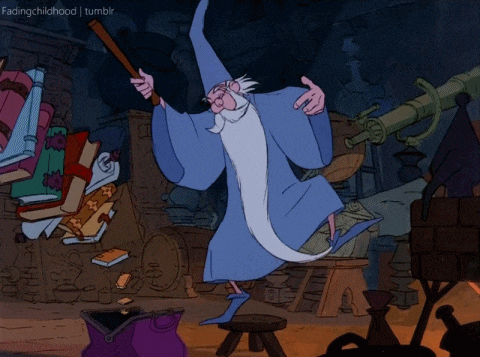 Although lately, I'm cheap and refuse to buy anything unless it's a special edition or something.
14. A book you dislike that everyone seems to love?
Eleanor and Park, for sure.
It wasn't bad, it just wasn't… that good, in my opinion. Not my cup of tea.
Sorry!
15. Bookmarks or dog ears?
BOOKMARKS.
Don't you EVER dog ear a book in front of me, unless it's your personal copy or it's for school.
16. A book you can always re-read?
The entire Harry Potter series.
I will reread those until I die.
17. Can you read while listening to music?
I used to do this all the time, but now it depends on the music.
18. One POV or multiple POVs? (POV = point of view)
I prefer one, but I'm okay with two. Three might be a little too much.
19. Do you read a book in one sitting or over multiple days?
I wish I could read a book in one sitting! If I had the time, I totally would.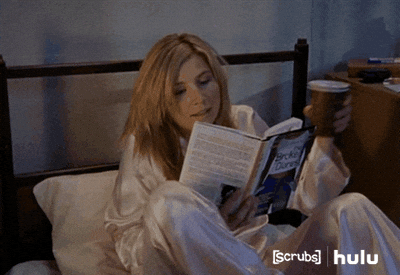 20. A book you've read because of the cover?
Although I had no idea what it was about, my school used to hang up posters promoting Challenger Deep, and it looked pretty cool.
Eventually I decided to read it, and it was so interesting that I plan on reading it again soon 🙂
---
I'm Tagging…
Actually, I'm not going to tag anyone today. (I feel like everyone I know has done it…)
But I welcome everyone to do their own version of this tag if they want!
---
You can also be my friend on Goodreads! 😉 Happy reading!