Well, I WANTED to give this book a nice 5 stars… but I'm pretty sure a part of my heart just died.
---
All of my reviews are made to be as spoiler free as possible. 
SYNOPSIS:
From Goodreads, because I'm lazy: 
Todd Hewitt is the only boy in a town of men. Ever since the settlers were infected with the Noise germ, Todd can hear everything the men think, and they hear everything he thinks. Todd is just a month away from becoming a man, but he knows that the town is hiding something from him — something so awful Todd is forced to flee with only his dog, whose simple, loyal voice he hears too.
With hostile men from the town in pursuit, the two stumble upon a strange and eerily silent creature: a girl. Who is she? Why wasn't she killed by the germ like all the females on New World? Propelled by Todd's gritty narration, readers are in for a white-knuckle journey in which a boy on the cusp of manhood must unlearn everything he knows in order to figure out who he truly is.
MY RATING:
MY RATING: 4 Stars (out of 5) 
I'm taking away one star for breaking my heart (among a few other things).
I also may have slammed a few tables along the way.
Good Boy™️ Rating? 15/10 would adopt Manchee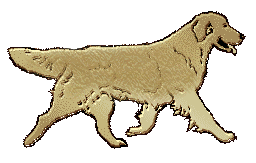 I know I should probably be giving this book less than 4 stars (you'll see why), but you know what?
I feel like giving out 4 stars today.
---
"I feel empty. All over empty."
ME TOO, TODD. ME TOO. 
If (although I know you have better things to do) you've seen both my Audiobook post from Tuesday and my Goodreads update feed, you may have noticed one thing, and I would just like to confirm it here: yes, I made a blog post about never using Audiobooks and then proceeded to binge-listen to this one in less than 2 days.
And let me tell you, it was magic.
MY THOUGHTS: 
First of all, I would not have been able to get through this book if I had not been using the audiobook! At first I read a sample of the first chapter on my e-reader, and it was pretty difficult due to Todd's misspellings and the way his accent is portrayed (I guess). 
So if you've tried reading this book but found the above hard to get through, I highly recommend the audiobook! I listened to it on 1.2x speed, and that was pretty good for me. 
After about the second chapter, I was hooked on this book. Some parts were a bit confusing, but I got through and was able to figure most of the issues out. And after a while, I got the hang of how things worked in the world, so it got easier. 
I'll admit, there were a few parts in the middle when I wasn't paying attention very much. But I can't decide on if that was because I was focusing too hard the homework I was doing at the time, or if it had to do with the story itself. 
Overall, I think this book was a nice combination of fast-paced scenes and gentle scenes. Especially because the main characters are young, it's interesting to see how they think (sometimes literally). I also liked how emotional Todd could get, which is always good.
My thoughts on characters: 
Todd: Overall, I like Todd. He repeated phrases a lot, but most of it was when he was surprised, in shock, or in panic. I'll give him a break because I'd be panicked too! I mean, can you imagine going through all of this as a young teen? Nick Podehl did a good job narrating him, too.
Viola: I like Viola, too. I'm wondering about her background and everything that got her into this situation, but I know we'll find out more in the next book.
Manchee: The Goodest Boy. The BEST Boy. (AKA: everyone's favorite character. I have confirmed this with at least 3 other people.)
I'll keep you posted on whether or not I get a dog and name him Manchee. It will happen.
So I'm excited to listen to the next book, but of course, nothing will be the same after that one scene that broke my heart. 
---
Also, did you know they announced a movie adaptation (based on all 3 books, I think)!
It has Tom Holland! And Daisy Ridley! And it will probably be released sometime in 2019!
But it doesn't look like they're including Manchee. THE COWARDS.
---
Have you read this book? What did you think?
You can also be my friend on Goodreads! Happy reading, everyone!
🎃 Stay spooky for the rest of October! 🎃