So, I know October is almost over… but it's not too late to do a Halloween tag until Halloween is over!
🎃🎃🎃
This tag is part of The Nightmare Before Book Princess Reviews Read-a-Thon from Book Princess Reviews!  
---
RULES:
Tag the creator (bookprincessreviews) of the DHM Tag.
Thank the person who tagged you.
Answer the questions.
Tag five more people.
I didn't get tagged to do this one, but thank you for reading this post!
---

Halloweentown: Where is your favorite place to go for Halloween or a place you want to go?
If I had to pick a place where I normally go, it would be somewhere in my neighborhood on Halloween night 🙂 My neighbors were really nice when I went Trick-or-Treating as a kid! 
But if I had to choose another place, I would say that Edinburgh, Scotland is one of the spookiest places I've ever been! It's a beautiful city, but it's also supposedly haunted! Perfect for Halloween 🎃
Under Wraps: What's something that used to be scary to you and then you realized it wasn't just the mummy in this movie?
I have a strange relationship with the dark, I guess. (Not really sure if this answers the question? But it's okay.)
I used to be very scared of the dark, as a kid. I would sleep with a nightlight and the hall light on every night into my teens. After the age of 13, I would progressively get better, and turn out the lights a little more or close my door to the hallway light a little more every month. 
A little more than a year ago, I was almost there! I could almost sleep in the dark! 
BUT THEN I SAW A MOVIE THAT CHANGED MY LIFE, AND I AM ONCE AGAIN AFRAID OF THE DARK. 
This movie, The Orphanage (originally El Orfanato because it's a Spanish movie), isn't even about the dark! I don't want to get too much into it, but it's pretty creepy and the ending will MESS YOU UP. 
I slept with most of the lights on for three months after this movie. 
Tower of Terror: What is the scariest place you've ever been?
Um… I don't know!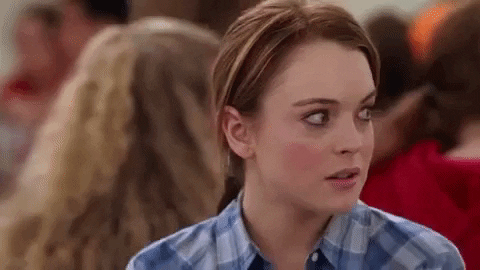 I guess it's a good thing that I haven't been to many scary places. 
Greyfriars Kirk in Scotland was pretty creepy, once you stayed for long enough.
Twitches: If you could be any supernatural creature, what would you be?
I guess I would want to be a ghost! I've always thought that would be fun. 
But I would be a nice ghost, of course 🙂 
Don't Look Under the Bed: Were you scared of monsters when you were a kid? When did it stop?
Well, I've always been pretty fond of the Pixar movie Monsters Inc., so I don't think I was ever really scared of Monsters…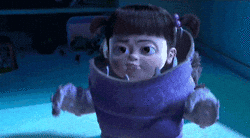 Do murderers count? I'm pretty scared of those 😂
Phantom of the Megaplex: Do you watch scary movies? If so, what is your favorite or the one you got most afraid of?
Actually, yeah! Despite my recent issues, I love scary movies 🙂 
I don't really have a favorite, but I tend to watch some of the "classics" more (the ones that were rated highly, not necessarily the slasher films)
Here are some of my favorites: 
The Scream Team: Who would be on your dream team if you went on a ghost/supernatural creature hunt?
I feel like the Scooby-Doo Gang is pretty reliable when it comes to that kind of stuff!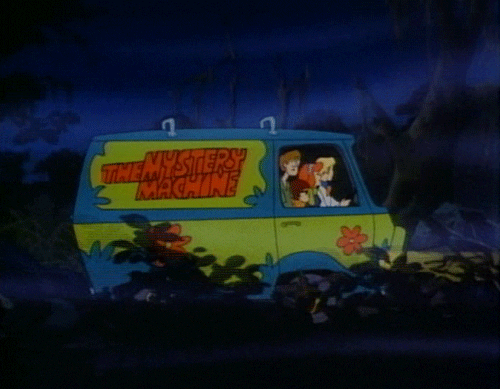 Mom's Got a Date with a Vampire: Have you ever witnessed something/someone that could only be explained by the paranormal? If yes, what/who?
Yes!
One time I was in an old building, and I was sitting in an area where no one else was anywhere near me.
And you know how when someone walks past you, you can feel a breeze from them? I felt one of those, but there was no one there.
🎃🎃🎃
Another time, I was in my bed at night, right before I was going to get into bed. I had my backpack hanging on my bed post, and all of the sudden, it started progressively swinging back and forth for like a minute. 
---

I'm tagging… 
Since it's so close to Halloween, I'm not going to tag anyone. I don't want anyone to stress out about it! But, if you want to do this tag, go ahead!
---
You can also be my friend on Goodreads!
🎃 Stay spooky for the rest of October, everyone! 🎃