As soon as I started reading this book, I knew it was for me. Ghosts, near-death experiences, and adventures in Scotland? Count me in. 
SYNOPSIS:
Cassidy Blake has a secret: after surviving a terrible turn of events last year, she was accidentally gifted the ability to see ghosts and their pasts. In fact, her best friend, Jacob, is a ghost. But the most ironic part of all? Her parents are known as The Inspectres, a "ghost-hunter" writing team who spin historical incidences into spooky tales. And they don't know a thing about Cassidy's ability.  
When Cassidy's parents are selected to host a show based on their ghost stories, the whole family must up and move to Edinburgh, Scotland for a while. They say Edinburgh is one of the most haunted cities in the world, home to many more spirits than Cassidy has ever seen. Can she handle this City of Ghosts? 
MY RATING:
Overall, it was a nice book, but because I felt like there was something missing the whole time and it was a bit short for my taste, I'm giving it 3.75 stars out of 5 (almost 4, but not quite).
(If I was younger, I'd probably give it 4 stars!)
MY THOUGHTS:
This book was a nice combination of cute and creepy: the characters were small and likeable, and the premise was spooky enough to count as either an October read or a Summer read (since it was set in June).
I loved the idea of Cassidy's best friend being a ghost, and I also loved her relationship with Jacob in general. That's best friend material right there.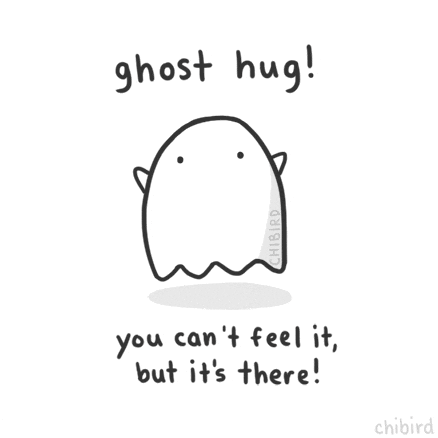 But while I did like the story, I felt like the plot was a bit too short for me. I needed more descriptions, more narration and detail.
For example, I wanted a few more scenic descriptions when Cass and her family arrived in Scotland. I visited Edinburgh a few months ago, to almost every place where Cass visited in the story, and I felt like the narration didn't quite do it justice. I could see every scene in my mind, but only because I had personally just been there. I think it would be difficult to imagine for someone who has never been to Edinburgh. And this is a shame, because it seems to me that Victoria Schwab is fond of Edinburgh – and it's one of the most beautiful places I've ever been.   
So if you've just read (or want to read) City of Ghosts and are having a hard time imagining Edinburgh, here are some of my personal pictures for visual aid! 
In the end, this was a perfect little book for me to read quickly during the Fall season. It was definitely more of a Middle Grade book, as the main characters are all in their tweens, but I enjoyed it nonetheless. I wish this book had been around when I was younger, because I would have loved it as a child and probably would have given it a higher rating.
I'm very much looking forward to the next book in the series!
---
Thanks for reading this post!
You can also be my friend on Goodreads! Happy reading, everyone!